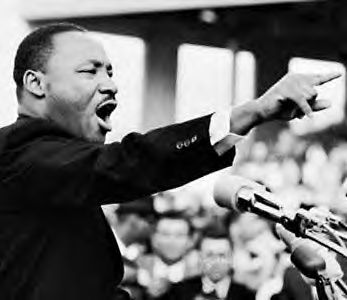 The Clarksville Branch of the NAACP #5582 will host its annual Rev. Martin Luther King Jr. commemorative celebration starting with a Sunday January 20th worship service, which will be held 5:00 pm, at Greater Missionary Baptist Church.
The guest speaker will be Chaplain Alvin Miller, Pastor of the South Chapel located on the Fort Campbell, KY military base. Both churches' choirs will be combined for this occasion in order to perform the music for the service. Refreshments will be served.
On Monday January 21st from 9am-noon will feature a poster contest, educational classes, and informative seminars for all ages, starting at 9am at Burt Elementary School located in downtown Clarksville. These programs are sponsored by local sororities and other civic organizations.
The annual Martin Luther King Jr. Day commemorative march through the city will leave Burt School around noon.
The NAACP extends an open invitation to everyone regardless of their ethnicity to participate in these events.

The mission of the NAACP is to ensure the political, educational, social and economic equality of rights of all persons and eliminate racial hatred and racial discrimination. For questions or more information please call Elder Frank E. Washington at (931) 980-1918.

The staff and writers at
Clarksville Online
wish all our readers the happiest of holidays
as you celebrate the spirit of Christmas.
A little known spy group in Clarksville meets twice a year at Shoney's before the crack of dawn. When their plotting is done they leave at sunrise in several vehicles and drive to different areas of town. During the day they drive and walk every bit of their area and using spyglasses (binoculars) they jot down notes about their victims' private lives. Some of these spies have been operating this secret mission for years and are really good at finding what they are looking for. "It's like fishing in a way," says Elaine Faust. "You are always anxious to see what's around the next corner, by the next tree or in the next field. Sometimes you see things that aren't supposed to be there and that's really exciting."
At the end of the day they celebrate their hard work and discoveries by sharing a dinner of chili. The notes collected there disclose nasty secrets that we may not want to know.
These spies are members of the Audubon society; they have acquired the ability to quickly recognize different types of birds and jot down how many they see. Twice a year, in December and in May, Audubon members gather to do an eight-hour count of birds in this area. Audubon member Amy Wallace says that the Christmas bird count (CBC) is so-named to counter an old tradition of hunters killing as many birds as they can before Christmas. «Read the rest of this article»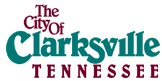 The citizens of Clarksville continue to oppose an ordinance approved by the Clarksville City Council that declared most of the downtown area and surrounding neighborhoods as "blighted." This writer views "blighted" as the new buzz word for eminent domain.
The Clarksville Center Redevelopment Plan, orchestrated by the Downtown District Partnership, has the potential to place over 1300 acres of land and over 1800 homes, churches, businesses, which may also include the Historic County Courthouse, in danger of seizure by the city for redevelopment.
Some believe that under this plan, developers could receive significant tax incentives for their participation in any projects developed as a result of the "blighted" designation.
A public forum and debate on eminent domain and how it relates to this controversial "Clarksville Center Redevelopment Plan" will be held Friday, December 14, 2007 at 7 PM at the H.O.P.E. Resource Center, 120-A Legion Street in Clarksville. «Read the rest of this article»
The Clarksville premiere screening of UnCounted the Movie will be held tonight at the Unitarian Universalist Fellowship on Highway 41A South at 7 p.m. Admission is free. The film, written and directed by Nashville filmmaker David Earnhardt, addresses the issues surrounding electronic voting and calls for a paper trail documenting all electronic voting.
Activist Bernie Ellis, who is featured in this film, will facilitate a panel discussion on electronic voting following the film.
Earnhardt was also originally scheduled to attend this session and field questions, but a traffic accident on Thursday that injured family members precludes his attending this event.
The program is sponsored by the Unitarian Universalists, the Freethinkers for Peace and Civil Liberties, and Clarksville Online. Refreshments will be served and the public is welcomed to the first public showing in Clarksville of this important film.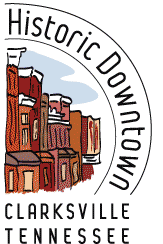 The annual DAC Membership Art Show opens tonight with a gallery reception from 5-7 p.m., featuring music by Red River Breeze. The exhibit showcases the work of sixteen artists.
In addition, downtown shops will remain open through 8 p.m.,  and will showcase the work of an additional six artists.
Participating businesses include Posh,  HodgePodge, Front Page Deli, Rogate's Boutique, and Yesterday's Antiques (both shops).
The Roxy Theater will host a wine tasting, with a virtual walk through of the proposed Center for the Arts, followed by a performance of The Chimes.
The DAC Membership Show will run through December.
Chimes, often referred to as Charles Dicken's "other Christmas Carol," is an elaborate and intricately staged holiday production told through a mix of narrative and dialogue. The play runs through December 22 at the Roxy Regional Theatre in downtown Clarksville.
This adaptation, written and directed by the Roxy's own John McDonald, also features McDonald in a supporting role as Browley, Lord and ostentacious husband to Lady Browley (Nikki Ferry who has a dual role in this show), both representing a piece of the aristocracy. They are only equaled in this theatrical rendition of the upper crust by the Alderman (Luke Eddy), whose disdainful arrogance for the poor and "unworthy" make one want to jump up from the audience.
Fern and Veck admire Baby Lillian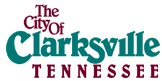 A public meeting sponsored by City Councilman Bill Summers (Ward 10) and City Councilman Bill Forrester (Ward 11) will be held Dec. 3 from 6:30PM to 8:00PM at the Gas & Water Building located at the corner of Madison Street and Richview Road. The meeting is designed to inform citizens of the general concepts under consideration in the Madison Street redevelopment plan. The meeting is designed to allow citizens a preview of the approach to this project and allow preparation of questions or ideas for the Dec. 4 meeting with the consultants involved in the redevelopment effort.
The Monday session will be held at the Gas and Water Building. Participants are asked to enter through the main front entrance. Please arrive at or before 6:30PM as the doors will be locked for building security and admittance will not be allowed after that time. For additional information, please call 645-7444.

The Austin Peay State University Jazz Combo and Symphonic Band will present two free concerts sponsored by the Department of Music and the Center of Excellence for the Creative Arts.
Under the direction of Andrea Brown, assistant band director at APSU, the APSU Symphonic Band concert will be held Friday, Nov. 30th, at 7:30 p.m. in the concert hall of the Music/Mass Communication Building.
This performance will feature works such as Greensleeves arranged by Alfred Reed, A Fresh Aire Christmas arranged by Calvin Custer, In the Bleak Midwinter by Gustav Holst, Russian Christmas Music by Alfred Reed and Sleigh Ride by Leroy Anderson.
Under the direction of David Steinquest, professor of music, the Jazz Combo concert will begin at 7:30 p.m. on Dec. 5th in the concert theater of the Music/Mass Communication Building. «Read the rest of this article»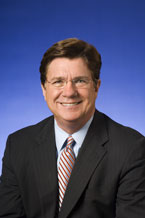 Tennessee House Majority Speaker Gary Odom will be the featured speaker at the Annual Montgomery County Democratic Party Christmas reception to be held Dec. 11 at 6 p.m. at the Smith-Trahern Mansion in downtown Clarksville.
Senator Rosalind Kurita, Speaker Pro Tempore, and Rep. Joseph Pitts of the 67th District are featured guests.
The MCDP is also asking for donations of American-made toys for the annual Fire Fighters Toy Drive. Toys may be brought to the party. the public at large is also asked to support the Firefighters toy drive with donations of toys that can be dropped off at any fire station in Clarksville.
For more information, call 931-216-9795 or 931-801-4821. Information on American made toys can be referenced at Clarksville Online's Nov. 25 story, Toy Shopping? Buy Made in the the USA".