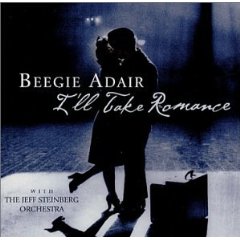 A little night music by stellar performers Beegie Adair Trio, Dennis Solee, Keri Alkema, Imani Winds and Trio Verlaine headline a season of classical and pop music.
The Austin Peay State University Department of Music and the Center of Excellence for Creative Arts is proud to announce the venue for the Clarksville Community Concert Association's 2008-09 Concert Series. The series begins at 7:30 p.m., Monday, Sept. 15 in the Music/Mass Communication Building Concert Hall with the Beegie Adair Trio with Dennis Solee.
Entertainment News writes, "Beegie Adair is one of the finest piano players in the world." Adair has recorded 24 CDs, ranging from Cole Porter standards to Frank Sinatra classics to romantic World War II ballads. She has accompanied such legendary performers as Chet Atkins, Dolly Parton and Johnny Cash and also worked with Lucille Ball, Dinah Shore, Mama Cass Elliott and Peggy Lee. Beegie Adair is accompanied by drummer Chris Brown, one of the most sought after drummers in the South and a veteran of the Maynard Ferguson Ensemble and bassist Roger Spencer, who has played with the Les Brown Band, Ray Conniff, the Page Cavanaugh Trio and Pete Jolly.
The Beegie Adiar Trio's special guest, Dennis Solee, is an accomplished saxophone, flute and clarinet player who has accompanied Natalie Cole, Sammy Davis Jr. and Bob Hope.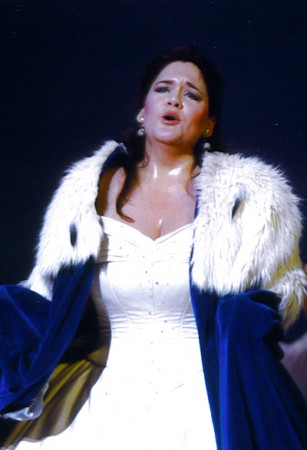 Mezzo-soprano Keri Alkema will perform Friday, Nov. 21, at  7:30 p.m.  Alkema has been praised by the New York Times as "being an excellent female lead" and for having "an appealing brew of dark and creamy colors in her mezzo, which she yields with an incisive musicality."
During the current season, Alkema plays Charlotte in Massenet's Werther for a return engagement with the Chautauqua Opera, joins the Metropolitan Opera roster in its production of Die Walküre, covering the role of Siegrune and sings Handel's Messiah with the Tucson Symphony. In Winter Park, Fla., she will be heard in Mahler's Symphony No. 2 with the Florida Bach Festival and in Mozart's Requiem with the Delaware Symphony. She also will offer a recital in Oberlin, Ohio, under the auspices of the Marilyn Horne Foundation.
In the 2006-07 season, Alkema made her New York City Opera debut as Suzuki in Madama Butterfly, and her Naples Opera debut as Mother in Amahl and the Night Visitors and Suzuki in Madama Butterfly.  She sang Brahms' Alto Rhapsody, Bruckner's Te Deum with the Florida Bach Festival and Handel's Messiah with the Virginia Symphony. She also participated in Opéra de Montréal's Annual Gala concert.  In addition, Alkema gave a solo recital under the auspices of the Marilyn Horne Foundation in Winter Park.
Imani Winds will perform at 7:30 p.m., Friday, Jan. 23, 2009. Since 1997, this Grammy-nominated wind quintet has taken a unique path, carving out a distinct presence in the classical music world with its dynamic playing, culturally poignant programming, genre-blurring collaborations and inspirational outreach programs. With two-member composers and a deep commitment to commissioning new work, the group is enriching the traditional wind quintet repertoire while meaningfully bridging European, American, African and Latin American traditions.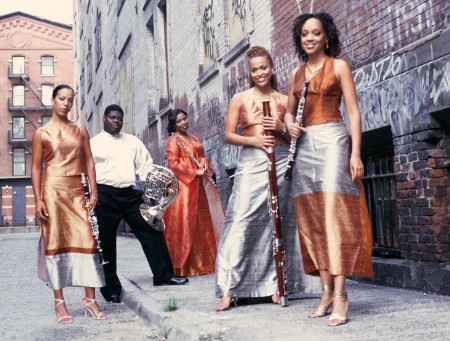 In the previous season, Imani Winds performed extensively with jazz icon Wayne Shorter, culminating in a summer European tour of jazz festivals in Vienne, France, Lubeck, Germany, Kongsberg, Norway, Copenhagen, Denmark, Limerick, Ireland, and the North Sea Jazz Festival in Rotterdam, Netherlands. In 2008-09, the group will play several engagements with the Shorter Quartet, including dates at Carnegie Hall, Walt Disney Concert Hall in Los Angeles and Is Sanat Art and Culture Centre in Istanbul.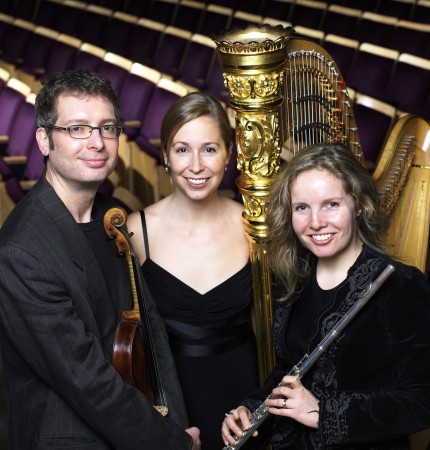 Trio Verlaine will perform a classical concert with flute, harp and viola on Friday, March 6, 2009, at 7:30 p.m.  Trio Verlaine will perform a classical concert with flute, harp and viola. The members of Trio Verlaine are drawn together by friendship and a strong desire to further this unusual instrumental combination first dreamed of by Debussy. Members are Heidi Krutzen, principal harp CBC Radio Orchestra and Vancouver Opera, David Harding, professor of viola and chamber music, UBC, and Lorna McGhee, former co-principal flute BBC Symphony Orchestra, London.
They have appeared at many of North America's finest chamber music festivals and series, including the Oregon Bach Festival, Music in the Vineyards, Sitka Summer Music Festival, Strings in the Mountains, Music in the Morning and Festival Vancouver. Trio Verlaine can be heard frequently on NPR in the U.S. and CBC radio in Canada. In addition to standard repertoire, Trio Verlaine's exploration will include arrangements of works suited to this rare combination and the commissioning of entirely new works. Trio Verlaine recently had the honor of being granted a commission from Seattle Chamber Music Society. The new trio by American composer, Jeffrey Cotton, will be premiered at the Seattle Chamber Music Festival in 2008. Other upcoming highlights include a BC tour with guests Jonathan Crow (former Montreal Symphony concertmaster) and Matt Haimowitz (international cello soloist) as well as numerous summer festival appearances.
The 2008-09 concert series concludes at 7:30 p.m., Friday, April 3 with a performance by the John Proulx Trio. Proulx is a sought-after pianist, vocalist, recording artist and Grammy-winning composer in the Los Angeles area. Proulx's debut CD, with legendary musicians Chuck Berghofer and Joe LaBarbera, was recently released on the Max Jazz label on Aug. 1, 2006.  He has performed with many others including Anita O'Day, Mark Murphy and Marian McPartland. Proulx currently plays in the Mike Barone, Randy Aldcroft and Kim Richmond big bands and loves interacting with the pool of great jazz musicians in Los Angeles.
The Clarksville Community Concert Association is a nonprofit organization dedicated to presenting musical performances of high artistic merit and promoting interest in and enjoyment of live concerts throughout the community.
Advanced tickets may be purchased for any of the concerts listed. Subscriptions for up to five concerts are also available for individuals of groups. For more information about advanced tickets or purchasing a subscription, contact Sharon Nass, (931) 647-7288.