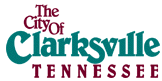 The weekly Clarksville Parks and Recreation Department Recreation Report provides Clarksvillians with a glimpse at the activities and events that are available from the Parks and Recreation Department for them to enjoy together as a family. This weeks highlights include:
Summer Youth Programs
Downtown Market
Movies in the Park
Independence Day Celebration
Summer Youth Programs
Participants in the Summer Youth Program are having a blast so far! Kids are learning new things, making new friends and most importantly having fun! According to Burt-Cobb Community Center site director Laconza Gilliam, students at her location are enjoying the daily activities. Gilliam says "We have had great fun so far with group games and dodge ball." Gilliam says her site will also be having a Beach Party in the Park next week for the younger kids.
Students at the other eleven Summer Youth Program sites are having a great time, as well. Site directors are working hard to see that this year's Summer Youth Program is the best yet.
Downtown Market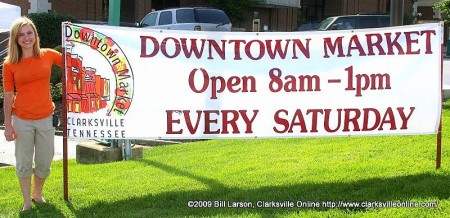 This week the Downtown Market is celebrating businesses in Downtown Clarksville. Lovin' Spoonful Cafe will be this week's guest vendor offering samples of their delicious cuisines to Downtown Market patrons.
The market will have information on and directions to Downtown Clarksville establishments. You never know what you might find when you discover Downtown Clarksville.
As always, the Downtown Market will host a variety of vendors again this weekend. It is the perfect place to find one of a kind homemade jewelry to match that summertime outfit or the fresh fruits for that homemade dessert.
Movies in the Park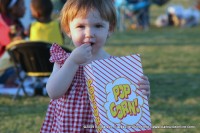 It is time to enjoy another Movie in the Park this weekend! Get out your lawn chairs and call all your friends for a night of fun and relaxation. Pre-movie activities begin at 6p.m. with games for children to enjoy. Concessions will be available, but you are welcome to bring your own picnic baskets for your family to share. The movie will begin at dark. As the summer nights get longer, it is difficult to know exactly when the sun will set. But, don't worry. There will be plenty to keep you preoccupied before it begins.
This month's movie is a favorite among both kids and adults. You will have to wait until the night of the show to find out what movie will be playing. But, we can offer you this clue: Travel to Africa with a group of New York Zoo animals in this animated sequel to the block-buster feature from 2007. Any guesses?
We hope you will join in on the fun activities and adventurous movie!
Independence Day Celebration
Even though it is still a few weeks away, the City of Clarksville is already gearing up for its annual Independence Day Celebration. Friday, July 3 McGregor Park will be filled with food, fun and entertainment for the entire family.
Activities begin at 6p.m. Live music from performers such as Diana Pelham, Traci Koon, The Groove Fellas and the 198th Army Band will be played throughout the night. The night will finish with a spectacular fireworks finale, the largest in Clarksville.
If fireworks are not your thing, the food is reason enough to come to the celebration. Several vendors will offer a variety of favorite foods including kettle corn, hotdogs, smoothies, homemade ice cream, cheesecake on a stick, shaved ice, schnitzel and more.
Bring your friends, family and appetite for an Independence Day Celebration you won't soon forget.