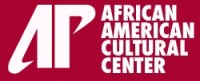 The Wilbur N. Daniel African American Cultural Center (WNDAACC) at Austin Peay State University will host two events next week to celebrate the achievements of civil rights leader Dr. Martin Luther King Jr. and the civil rights movement.
At 7 p.m., Tuesday, Jan. 19 in Clement Auditorium, a documentary, titled "Dare Not Walk Alone," will be shown, with a panel discussion to follow. The film discusses how the citizen reaction in St. Augustine, Fla., to the demonstration may have contributed to the signing into law the Civil Rights Act of 1964.
Panelists will include Dr. C. Alvin Hughes, professor of history at APSU, and Jimmie Garland, president of the Clarksville-Montgomery County Branch of the NAACP. A reception also will be held in the WNDAACC.
Then at 7 p.m., Thursday, Jan. 21 in Clement Auditorium, Stogie Kenyatta's acclaimed Broadway-style one-man show, titled "The World Is My Home: The Life of Paul Robeson," will be performed. A dinner with the artist will follow in the WNDAACC.
For more information, contact the WNDAACC by telephone at (931) 221-7120.