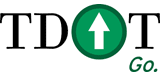 The Tennessee Department of Transportation (TDOT) will conduct a Highway Design Meeting on June 29th, 2010 in the cafeteria of Cumberland Heights Elementary School, 2093 Ussery Road South, Clarksville, TN to discuss SR-l49 and SR-13 in Montgomery County as shown on the general location map.
The project proposes to widen SR-149 and SR-13 for an approximate distance of 3 miles. Construction along SR-149 will begin approximately 700' east of River Road and extend to the SR-149/SR-13 intersection. Widening along SR-13 will begin just south of the SR-149/SR-13 intersection and extend to Zinc Plant Road and includes the reconstruction of the SR-13 bridge over the Cumberland River. The proposed typical section for both SR-149 and SR-13 will consist of four 12' traffic lanes, one 12' center turn lane, and 10' shoulders with curb and gutter within a 104' right-of-way.
This meeting will be held from 5:30pm – 7:30pm. during which time there will be a short presentation followed by a question and answer session. The public is invited to ask questions and make comments during the meeting. Representatives of TDOT will be present to answer questions on any aspects of the project. The public is invited to review the displays anytime within the scheduled two hours.
Plans are available for public inspection at the office of:
Mr. Shane Hester, P.E.
1200 James K. Polk Bldg.
Nashville, TN 37243-0340
Phone: (615) 741-0972
Persons with a disability, who require aids or services to participate at the meeting, may contact Ms. Margaret Mahler no less than ten (10) days prior to the date of the meeting:
Ms. Margaret Mahler or by e-mail: Margaret.Z.Mahler@tn,gov
ADA Compliance (615) 741-4984 (phone)
Tennessee Department of Transportation (615) 532-5995 (fax)
Suite 400, J.K. Polk Bldg. (615) 253-8311 TTY Relay
505 Deaderick Street
Nashville, TN 37243
Comment sheets will be available for attendees to submit written statements. A court reporter will also be available to receive oral statements to be included in the official project transcript. Written statements and other exhibits in place of, or in addition to these, to be included in the project transcript may be submitted within twenty-one (21) days after the meeting date to the following address:
Public Information Meeting Comments
Tennessee Department of Transportation
Suite 700, James K. Polk Building
505 Deaderick Street
Nashville, TN 37243-0332

TDOT is an Equal Opportunity Employer and does not discriminate on the basis of race, age, sex, religion, color, disability or national origin.
Sections
News
Topics
Bridge, Cumberland Heights Elementary School, Cumberland River, Highway Design Meeting, Margaret Mahler, Shane Hester, SR 13, SR-149, TDOT, Tennessee Department of Transportation, Zinc Plant Road