*In Support of National Lightning Safety Awareness Week, June 20th-26th, 2010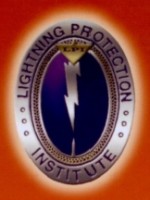 Hartford, CT — Hurricanes and tornadoes receive the news coverage, but according to Underwriters Laboratories (UL), lightning accounts for more than one billion dollars annually in structural damage to buildings in the U.S. alone. A single bolt of lightning can generate heat in excess of 50,000 degrees F which can spark fires or cause surging through electrical circuitry. Packing up to 100 million volts of electricity, a lightning strike to an unprotected home or business can be disastrous, with lightning most often igniting roofs, sidewalls, framing and electrical wires. According to the Insurance Information Institute (I.I.I.), insured losses from lightning continue to climb, with the average cost per claim up 39 percent over the past five years. A single lightning strike can cost a homeowner over $5,000, with losses ranging from damage to expensive electronics to structural fires that destroy entire homes.
"Lightning is one of the most frequent highly dangerous, destructive forces of nature. The ultra-high electrical charge it carries can cause extensive property damage, severe injury or death," warns Julie Rochman, president and CEO of the Institute for Business & Home Safety, Tampa, FL. "As a result, lightning danger should be taken seriously – and effective protection devices and systems installed in all parts of the U.S., because lightning can, and does happen anywhere."
"Home and business owners needn't take their chances with lightning," explains Bud VanSickle, executive director of the Lightning Protection Institute (LPI)," A professionally-installed lightning protection system which meets U.S. Safety Standards (LPI, NFPA and UL) will prevent lightning damage by providing a safe electrical path into the earth for lightning's destructive energy."
Lightning protection technology is a specialty discipline and expertise is required for system design and installation. Systems for homes and businesses should be installed by trained and experienced LPI-certified and UL-listed specialists. LPI and IBHS offer these safeguards for property owners seeking a qualified lightning protection specialist:
Make sure materials and methods comply with nationally-recognized safety standards of LPI, NFPA and UL.
Only an experienced and reputable UL-listed, LPI-certified lightning protection contractor is qualified to install lightning protection systems.
Check references. A qualified specialist should provide a list of references and be affiliated with industry groups such as NFPA, ULPA, LSA and LPI.
Ask about surge protection or contact your power company about home surge protection options. Lightning-induced surges can damage electronics and appliances. A qualified lightning protection contractor or your power company can provide options for service entrance arresters and surge protection devices.
Experience counts. Be wary of start-up companies or contractors offering a "price deal" to install, fix or repair your lightning protection.
When in doubt, contact www.bbb.org to locate your local Better Business Bureau to obtain reliability report information on a contractor before you hire.
About the Lightning Protection Institute
LPI is a not-for-profit, nationwide group founded in 1955 to promote lightning safety, awareness and protection education. The organization provides a certification program to qualify competence in lightning protection installation, design and inspection. LPI offers a list of certified contractors across the U.S. Visit the LPI website at www.lightning.org or the Lightning Safety Alliance (LSA) at www.lightningsafetyalliance.org for more information about lightning protection.