Seniors struggling to deal with aftermath, find resources


Nashville, TN — One of every five Tennesseans affected by the spring floods is at least 60 years old and many elderly homeowners are struggling to deal with the aftermath, causing concern for agencies that are trying to aid in recovery.
According to the Federal Emergency Management Agency, more than 12,500 of the 64,700 folks who have applied for assistance are 60-plus years old. An unprecedented number have such severe damage they are receiving the maximum federal grants of $29,900, FEMA officials say. In Davidson County, one-third of residents with that much damage are 60 or older.
FEMA is in the process of calling every affected Tennessean age 60 and older to make sure they're getting the help they need, AARP Tennessee has learned. But some are still in shock and aren't able to make decisions about rebuilding their homes. Others are having trouble accessing resources that can help. «Read the rest of this article»
A Devotional By Brother Shepherd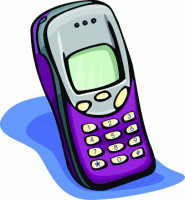 Not to long ago I got a new cell phone which has a connecting ear piece and you can hear and talk with your hands free. These are great safety features but, as with all technology it has to be set up properly before it will work. I spent some time going over the instructions before I got the right connection and I am able to use it.
I was thinking about talking with God and how we have to have the right connection before that's possible. I thought what connection do we need to be able to talk to God? The first one I came up with is: we have to believe in God. Secondly we can only go to God through Jesus Christ. He is our connection. «Read the rest of this article»
Vanderbilt Sports Medicine Sponsors Camp For Pro Prospects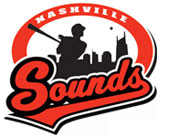 Nashville, TN — The Milwaukee Brewers will conduct an open tryout camp for prospective professional baseball players at 9:00am on Thursday, July 22nd at historic Greer Stadium.
The Brewers are the Major League affiliate of the Nashville Sounds.
Brewers scouts Joe Mason and Joe Hodges will conduct the tryout camp, which is sponsored by Vanderbilt Sports Medicine – the official sports medicine provider of the Nashville Sounds.
All interested individuals should report to the main entrance on the first-base side of Greer Stadium for registration. «Read the rest of this article»
Written by U.S. Army Sgt. Charles P. Espie Task Force Wolverine Public Affairs, 86th Infantry Brigade Combat Team (Mountain)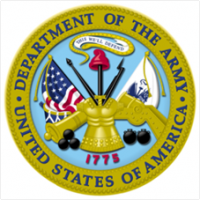 Parwan Province, Afghanistan – Soldiers from Troop A, 1st  Squadron, 172nd Cavalry Regiment, 86th Infantry Brigade Combat Team (Mountain) conducted an air assault and captured an important insurgent leader in a mountain cave in Parwan Province June 30th.
"Two platoons of Troop A Soldiers used vehicles to cordon the area where the insurgent leader was suspected, and another platoon inserted into the area by helicopter to conduct the assault," said U.S. Army Capt. James J. Armstrong, commander Troop A 1-172nd Cavalry Squadron. «Read the rest of this article»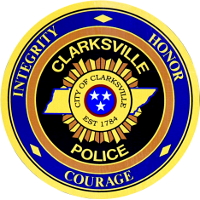 Detective Mike Ulrey is currently investigating a robbery of the Subway Restaurant, 651 N. Riverside Drive, that occurred on June 12th, 2010 at approximately 10:15pm and is requesting the public's assistance.
At closing time, two males entered the business armed with handguns and ordered the two employees to get on the floor. The only descriptions of the suspects are two black males, one was approximately 5'7" – 5'8" ~ 140 – 150 pounds and the other was described as 5'11" – 6' / both wearing long sleeve black t-shirts.
Anyone with information should contact Detective Mike Ulrey, 931-648-0656, 2314 or the TIPSLINE, 931-645-8477.

On July 17th from noon until 2:00pm, Gary Mathews Motors and The Beaver 100.3 FM, will kick off the "Soldiers' Angels" Donation Drive and the "Letters for Lyrics" promotion. By writing a letter to a soldier, and taking it to Gary Mathews Motors, you can receive a free CD of "Breaking Southern Ground" featuring Zac Brown Band, Sonia Leigh, Nic Cowan, and Levi Lowrey. «Read the rest of this article»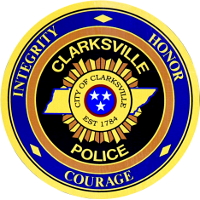 The Clarksville Police Department is taking applications for the next Citizen Police Academy (CPA) class which runs from Sept 14th – Nov 16th, 2010.  Classes are held on Tuesday evenings from 6:30pm to 9:00pm.
The CPA covers all facets of the Police Department's activities from administration to tactical operations. Citizens are given an opportunity to not only learn about Police Department functions, but also afforded a chance to participate in activities such as: police vehicle operations, firearms instruction, self-defense techniques, and use of force decision-making exercises. «Read the rest of this article»

Jessica Chandler, an Austin Peay State University alumna, was awarded the George Oliver Benton Scholarship from The Community Foundation of Middle Tennessee.
Chandler received the $700.00 academic award, supported by the Tennessee Lobbyists Association. She graduated with a degree in political science in May 2010.
A member of the 2010 Legislative Intern Class, she served as an intern for District 22 Sen. Tim Barnes, D-Adams, during the most recent Tennessee General Assembly. She will attend law school at the University of Memphis in the fall.
For more information about the scholarship or the Tennessee Legislative Internship Program, call Dr. David Kanervo, professor of political science and sociology at APSU, at 931-221-7581 or e-mail to .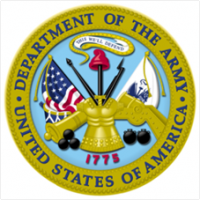 Nangarhar Province, Afghanistan – Resupplying U.S. and Afghan National Army units spread out across Afghanistan, many at remote forward operating bases and forward outposts them with basic necessities can be a daunting task.
Many of the roads to the remote locations are unpaved and potentially filled with improvised explosive devices; some locations use a safer and usually quicker solution: air drop.
Soldiers of the 82nd Special Troops Battalion, headquartered at Fort Bragg, NC, and the Afghan National Army 201st Flood Corps combined for the first joint air drop at FOB Gamberi July 10th.
«Read the rest of this article»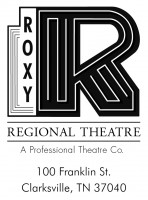 The Roxy Regional Theatre ventures into the fractured fairy tale world of James Lapine and Stephen Sondheim's Tony Award-winning INTO THE WOODS, beginning Friday, July 16th, at 8:00pm.
 
When a Baker and his Wife learn they've been cursed with childlessness by the Witch next door, they embark on a quest for the special objects required to break the spell, swindling, lying to and stealing from Cinderella, Little Red, Rapunzel and Jack (the one who climbed the beanstalk).  In the style of "The Princess Bride," well-known stories by the Brothers Grimm, as well as other childhood tales, are woven together into a colorful parable about the human search for "happily ever after." «Read the rest of this article»