Nonprofit organization and community center provide recreation and supplies for youth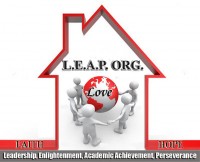 On Saturday, July 24th  at 12:00pm the L.E.A.P. Organization awarded April Ogburn with Scholarship for her outstanding performance in the LEAP Intern Program and being accepted into Lane College. Trophies were awarded to winners fo each bracket.
As a result to donations from LEAP and the community we were able to collect over 240 packs of paper and other items for the Back to School Bash. This event also gave our youth a positive outlet to fellowship and build teams in a safe and secure environment.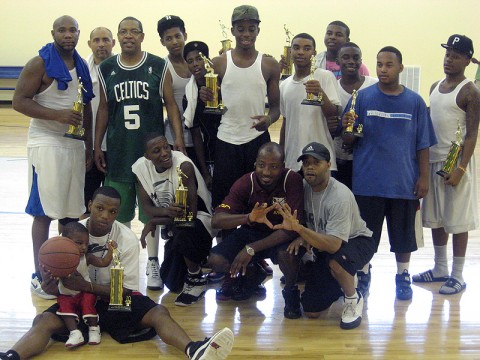 This year's success led to the expansion of girls teams participating and beginning plans for a fall basketball tournament are in place.
A special thanks to H.O.P.E., the Clarksville Convenient Shopper, Wal-Mart, Piggly Wiggly, First federal Bank, L.C. Woodcrafter, Lozada PFC, Delta Psi Chi Fraternity, Inc. and the Emmanuel Family Life Center for providing prizes, donations, facilities use, and partnership involvement.
The L.E.A.P. ORG, First Missionary Baptist Church, Faith Outreach Church, HOPE, Delta Psi Chi Fraternity, Inc. and Young Daughters of Destiny will distribute the backpacks of supplies to Summit Heights at 3:30pm and Lincoln Homes at 5:30pm on Thursday, July 29th.
Photo Gallery