In what is a celebration of the myriad of distinct cultures represented in Clarksville, The Indian community gathered in McGregor Park under the Indian flag in the International Avenue of Flags, on Sunday August 15th 2010 to celebrate the Indian Independence Day. On August 15th 1947 India was granted its freedom from British rule, and on January 26th 1950 it became a Republic.
Kishore Shah and Pravin Mehta, organized the ceremony in which community members sang the Indian National Anthem; followed by the the Star Spangled Banner; they closed with the Vande Mataram, the Indian National Song. Afterwards they gathered under the park's pavilion for a pot luck dinner featuring home cooked Indian cuisine.
"International communities in Clarksville are growing and this is resulting in a more diverse and multicultural Clarksville" said Pravin Mehta, "The culture of the city of Clarksville is becoming rich with contributions of  new people coming into our community."
Like the American flag the Indian Flag is full of meaning. In the flag, the color Saffron represents Courage, White for peace, and Green for Hope and Fertility. The center symbol is the Ashoka Chakra a 24-spoke wheel, in blue at its center; which representing the unity of the people for progress.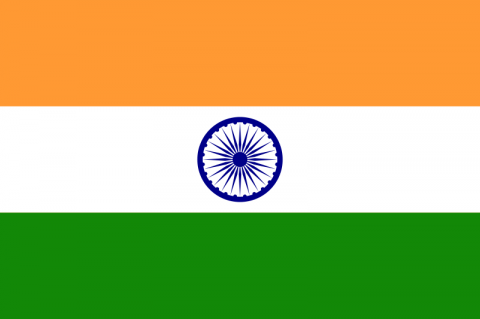 Photo Gallery