Company to Provide Statewide Beverage Services and Discounted Products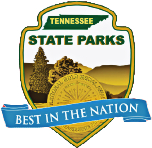 Nashville, TN – Environment and Conservation Commissioner Jim Fyke announced today that Tennessee State Parks and Pepsi Beverages Company (PBC) have reached a multi-year agreement that makes Pepsi the official beverage provider for all 53 state parks – a cost-effective move for the park system.   
The five-year contract to provide fountain syrup, bottled products, beverage equipment and marketing support was negotiated to include Pepsi-brand products at a competitive price, resulting in $1.3 million in estimated cost savings and new revenue.  Pepsi products will be carried exclusively throughout the entire state park system, including Tennessee State Parks' eight restaurants and 11 golf courses.
"This is an exciting new partnership for Tennessee State Parks and one that will offer cost savings, in addition to the extraordinary added value that will come with PBC's ongoing marketing support," said Fyke.  "We are excited to welcome PBC and look forward to a successful and seamless launch of their products."  
Buddy Lewis, vice-president and general manager of PBC's Tennessee Market Unit agreed.  "Pepsi is proud to partner with Tennessee State Parks and support the unique recreational and cultural opportunities these facilities provide.  Now, millions of park visitors every year can enjoy everything these parks have to offer with a refreshing Pepsi-distributed beverage in hand."
Products include carbonated and non-carbonated drinks, bottled water, fruit and vegetable juices and sports drinks. PBC also will supply fountain drink dispensers, bottled drink dispensers and golf course beverage carts.
As part of the agreement, PBC will provide support for Tennessee State Parks' marketing, volunteer program activities, employee uniforms and product placement efforts.  In return, Tennessee State Parks will display the Pepsi logo in various park materials including menu boards and golf course score cards.
Tennessee State Parks released a request for proposals (RFP) in May 2010 for a beverage contract as a way to economically streamline soft-drink providers across the park system.
About Pepsi Beverages Company
Pepsi Beverages Company is PepsiCo's beverage manufacturing, sales and distribution operating unit in the United States, Canada and Mexico. PBC handles approximately 75 percent of PepsiCo's North America beverage volume. Its diverse portfolio includes some of the world's most widely recognized beverage brands, including Pepsi, Mountain Dew, Sierra Mist, Aquafina, Gatorade, SoBe, Lipton and Amp Energy. The operating unit is headquartered in Westchester County, New York and employs approximately 70,000 people. Learn more about PBC at www.pepsico.com/pbc.
About Tennessee State Parks
Tennessee's 53 state parks offer diverse natural, recreational and cultural experiences for individuals, families, or business and professional groups.  State park features range from pristine natural areas to 18-hole championship golf courses.  For a free brochure about Tennessee State Parks, call 1-888-867-2757. For additional information, visit the Web site at www.tnstateparks.com.