Written by By U.S. Army Capt. Kenneth A. Stewart
17th Public Affairs Detachment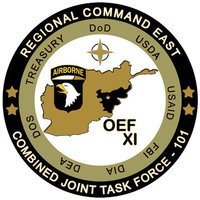 Paktya Province, Afghanistan – Despite blistering cold, snow, ice and a 4:00am kickoff, members of the Pennsylvania National Guard stationed at Forward Operating Base Lightning gathered to support their beloved Steelers February 7th.
"I've been a Steelers fan all my life," said U.S. Army Sgt. 1st Class Tom Porritt of Salt Lake City, Utah.
Fans stayed connected to loved ones on game day despite the distance between them.
Porritt and his girlfriend chatted over the internet as the game progressed, others called and texted their family members.
Sadly, Guard members' hopes were shattered as their team went on to lose to the Green Bay Packers, 31-25. Despite the setback, hardcore fans remained supportive.
"Good season, Steelers. Good season," said U.S. Army Pvt. 1st Class Brandon Barkley of Birmingham, AL.
The Super Bowl has become a modern American tradition. In many parts of the U.S. it is as much a holiday as Independence Day or Veterans Day.
As service members serve far from home, it is often the snap of a ball or the roar of a crowd that connects them to the things that really matter: home, country and the love of a game.