Firm to Provide New On-Product Label and Instructions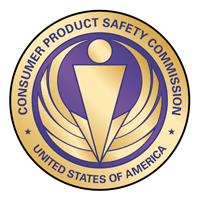 Washington, D.C. – The U.S. Consumer Product Safety Commission (CPSC), in cooperation with Summer Infant Inc., of Woonsocket, RI, is announcing the voluntary recall to provide new on product label and instructions for about 1.7 million video baby monitors with electrical cords.
The cords can present a strangulation hazard to infants and toddlers if placed too close to a crib. Because of this serious strangulation risk, parents and caregivers should never place these and other corded cameras within three feet of a crib.
Over the past year CPSC and the firm have received reports of two strangulation deaths of infants with the electrical cords of Summer Infant video baby monitors. In March 2010 a 10-month old girl from Washington, D.C. strangled in her crib in the electrical cord of a Summer Infant video monitor. The monitor camera had been placed on top of the crib rail.
In November 2010 CPSC received a report of a six-month old boy from Conway, SC, who strangled in the electrical cord of a baby monitor placed on the changing table attached to the crib. In January 2011 CPSC learned the product involved was a Summer Infant video baby monitor.
CPSC and the firm are also aware of a near strangulation incident in which a 20-month old boy from Pittsburg, PA was found in his crib with the camera cord wrapped around his neck. The Summer Infant monitor camera was mounted on the wall, but the child was still able to reach the cord. He was freed from the cord without serious injury.
Summer Infant has initiated a campaign to provide new on-product labels for electric cords and instructions to consumers with the recalled video monitors distributed between January 2003 and February 2011. The baby monitors were sold at major retailers, mass merchandisers, and juvenile products stores nationwide for between $60.00 and $300.00. They were sold in more than 40 different models, including handheld, digital, and color video monitors. All video monitors include both the camera (placed in the baby's room) and the hand held device (some models have two hand-held devices) that enable the caregiver to see and/or hear the baby from a specific distance. The brand "Summer" is found on the product.
The product was manufactured in China.
CPSC and Summer Infant urge parents to immediately check the location of the video monitors, including cameras mounted on the wall, and all electric cords to make sure the cords are out of arm's reach of their child. Consumers should contact Summer Infant toll-free at 800-426-8627 between 8:00am and 5:00pm ET Monday through Friday or visit the firm's website at www.summerinfant.com/Home/Product-Recall.aspx to receive a new permanent electric cord warning label about the strangulation risk and revised instructions about how to safely mount camera and keep cords out of child's reach.
In October 2010 CPSC issued a safety alert warning consumers that there had been six reports of strangulation in baby monitor cords since 2004. Since that alert the number of death reports has risen to seven. CPSC has revised the safety alert Infants Can Strangle in Baby Monitor Cords.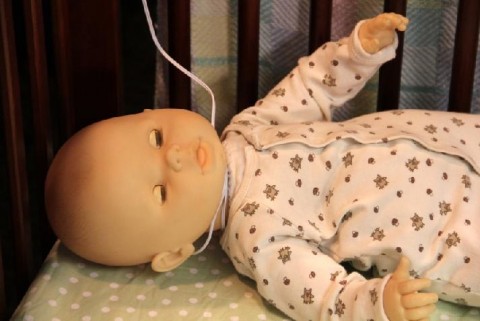 CPSC is still interested in receiving incident or injury reports that are either directly related to this product recall or involve a different hazard with the same product. Please tell us about it by visiting www.saferproducts.gov
About The U.S. Consumer Product Safety Commission
The U.S. Consumer Product Safety Commission is charged with protecting the public from unreasonable risks of injury or death from thousands of types of consumer products under the agency's jurisdiction. The CPSC is committed to protecting consumers and families from products that pose a fire, electrical, chemical, or mechanical hazard. The CPSC's work to ensure the safety of consumer products – such as toys, cribs, power tools, cigarette lighters, and household chemicals – contributed significantly to the decline in the rate of deaths and injuries associated with consumer products over the past 30 years.
To report a dangerous product or a product-related injury, call CPSC's Hotline at 800-638-2772 or CPSC's teletypewriter at 301-595-7054. To join a CPSC e-mail subscription list, please go to https://www.cpsc.gov/cpsclist.aspx. Consumers can obtain recall and general safety information by logging on to CPSC's Web site at www.cpsc.gov.