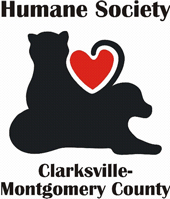 Clarksville, TN – Do you have aluminum cans? The Humane Society of Clarksville – Montgomery County has a fundraising program, Cans for Canines and Cats, too!, in partnership with Heimansohn Industrial Park.
You can participate by taking your recyclable cans and other metals to: the designated dumpster behind Mann, Smith & Cummings Insurance at 1997 Madison Street, or Heimansohn at the corner of Ashland City road and Gatlin road.
Be sure to have payments placed in the Humane Society account.