World Salt Awareness Week is March 21st-27th, 2011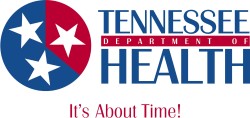 Nashville, TN – Salt shakers may be as common on our dining tables as plates and silverware, but Tennesseans are reminded of the importance of reducing salt intake to improve health. The Tennessee Department of Health is working to educate Tennesseans about the link between high salt intake and disease during World Salt Awareness Week, observed March 21st-27th this year.
 
"Cardiovascular disease is the number one cause of death in Tennessee, and diabetes is number seven, but we can reduce our risk of these diseases by lowering our salt intake," said Health Commissioner Susan R. Cooper, MSN, RN. "There are simple ways to lower the amount of salt in our meals without sacrificing the good tastes we all enjoy."
Science has repeatedly shown the link between high salt intake and diseases including high blood pressure, heart disease, stroke and diabetes. Studies also show that reducing salt intake is an effective way to reduce risk for these diseases.
The 2010 Dietary Guidelines for Americans recommend most adults consume no more than 2,300 milligrams of sodium each day. However, a reduction to 1,500 milligrams per day is recommended for people over age 51, African-Americans and those with a history of high blood pressure, chronic kidney disease and diabetes.
Here are some simple ways to reduce salt in your eating plan:
Check food labels comparing like items and choose lower sodium foods. Also watch for terms like "low sodium" and "no added salt."
Prepare food using little salt or fewer high-sodium ingredients. For example, skip using salt in cooking pasta, rice, cereals and vegetables.
Taste food before salting it. Lightly salt food only as needed, not as a habit.
Eat fresh fruits and vegetables which are naturally low in sodium
Use herbs, spice rubs and fruit juices in place of salt in cooking.
Eat fresh, lean meats, poultry, fish, dry and fresh beans and peas, unsalted nuts and eggs, all of which contain less sodium.
Condiments such as ketchup, soy sauce, mustard, pickles and mayonnaise may be high in sodium, so go easy on them or choose less-sodium varieties.
Don't be fooled:  sea salt and rock salt are no better for health than traditional table salt, so monitor intake of all forms of salt.
The focus of World Salt Awareness Week 2011 is Salt and Men's Health. Department of Health data show heart disease was the number one cause of death among Tennessee men in 2009, the most recent year for which data are available. Diseases of the heart claimed the lives of more than 7,300 Tennessee men that year, and were the cause of a full quarter of all the deaths among Tennessee men in 2009. The Behavioral Risk Factor Surveillance System data show Tennessee's at-risk male population for high blood pressure was reported at 31.8 percent in 2009. Salt intake is a modifiable risk factor for these conditions.
For more ways to reduce salt in your eating plan, visit the National Heart, Lung and Blood Institute  or the American Heart Association.
 
World Salt Awareness Week was developed by World Action on Salt and Health, a global group established in 2005 to improve the health of populations throughout the world by achieving a gradual reduction in salt intake. Learn more at www.worldactiononsalt.com.