Nashville held to one run for third consecutive contest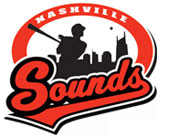 Nashville, TN – Alberto Bastardo tossed a quality start as the Albuquerque Isotopes dropped the Nashville Sounds, 4-1, in front of a season-high 9,116 fans on Friday Night at Greer Stadium.
The Sounds (8-13) have now lost their last five consecutive contests, and have scored just one run in the last three games. The first three hitters in the Nashville lineup went a combined 0-for-10 on the night.
Bastardo (2-0) earned the win for Albuquerque, allowing one run on five hits with five strikeouts in 7 1/3 innings.
In his third rehab appearance for the Brewers, Zack Greinke (0-1) took the loss after surrendering two runs on seven hits in five innings. He walked one while striking out seven on 75 pitches (50 strikes). Greinke also went 1-for-1 at the dish, doubling down the left field line in the third inning.
In the opening frame, Greinke threw 13 pitches (7 strikes) and allowed one hit while striking out one.
Greinke tossed a scoreless second frame on 18 pitches (13 strikes). After retiring first two batters on strikes, Greinke gave up a single to A.J. Ellis, followed by a double to Wilberto Ortiz. As Ellis rounded third to try and score Albuquerque's first run, right-fielder Brett Carroll threw out the Isotopes catcher at home plate for Nashville's league-leading 11th outfield assist.
Greinke added another shutout frame in the third with 16 pitches (10 strikes). He struck out two batters sandwiched between a walk to Dee Gordon. On the first pitch to the rehabbing Jay Gibbons, Dee Gordon was thrown out while trying to steal second base to end the inning.
Greinke ran into trouble in the fourth inning, giving up both of his runs on three hits on 17 pitches (11 strikes). After giving up a single to Corey Smith, Jamie Hoffmann hit the first pitch from Greinke over the wall in left field to give Albuquerque for a 2-0 lead. Next batter and former Sound JD Closser then doubled down the right field line, but was stranded on third base as Greinke fanned Wilberto Ortiz for the third out.
Nashville plated its only run in the bottom of the fourth inning. After Brendan Katin smoked a double off the wall in left center, Carroll hit a soft RBI base hit to center field to plate Katin.
Greinke allowed one hit while striking out one on 11 pitches (9 strikes) in his final inning of work.
The Sounds threatened to do damage in the bottom of the eighth inning, but stranded two runners while trailing by one run. Nashville put runners on first and second with one out to knock Bastardo from the contest. Albuquerque reliever Merkin Valdez then retired Eric Farris and Mat Gamel to end the rally.
The Isotopes tacked on two insurance runs in the ninth inning, highlighted by two wild pitches by Justin James and an RBI-triple by former Sound Trent Oeltjen.
Albuquerque closer Roman Colon pitched a perfect ninth for his third save of the year.
Left-hander Sam Narron tossed three shutout innings in relief, allowing three hits while striking out one. James was tagged for two runs in one inning in relief.
In his first rehab appearance, Nyjer Morgan entered the contest in the fifth inning as a pinch hitter and finished the game defensively in center field. He went 0-for-1 with a walk in the game.
The Sounds and Isotopes will play the third game of a four-game set at 6:35pm on Saturday at Greer Stadium. Nashville right-hander Frankie De La Cruz (0-1, 1.85) will start against Albuquerque right Francisco Felix (1-0, 4.00). The Sounds will be wearing purple jerseys in support of Alzheimer's awareness. Fans have the opportunity to participate in an in-game silent auction in order to take home a player's jersey right off his back following the contest.