Written by U.S. Army Staff Sgt. Matt Graham
Task Force Currahee Public Affairs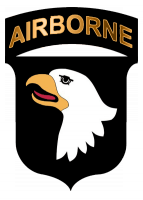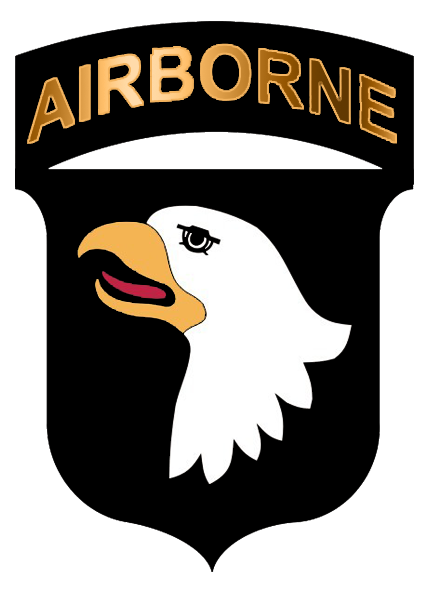 Paktika Province, Afghanistan – Afghan Uniformed Policemen graduated from an advanced training course at Forward Operating Base Rushmore, Paktika Province, Afghanistan, May 15th.
The Currahee Focused Police District Mentor Program, is a five-week class taught by military police Soldiers from 4th Brigade Special Troops Battalion, 4th Brigade Combat Team, 101st Airborne Division, Task Force Currahee.
Forty-four Afghan policemen graduated from the course, which was the third CFPDM course conducted since January, bringing the total number of graduates to 143.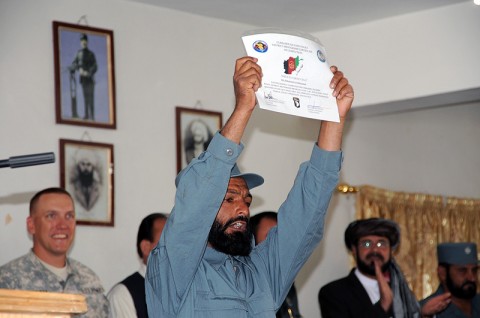 "The class is designed to take the AUP from basic paramilitary (forces) and turn them into a community-oriented police force focusing on values and ethics," said U.S. Army Staff Sgt. Kevin Kidder, the military police platoon sergeant of Headquarters and Headquarters Company, 4th BSTB, 4th BCT, 101st Airborne Div., TF Currahee, and a native of Rochester Hills, MI.
The goal of the training was to teach the AUP how to interact with the citizens of their villages and bazaars, making them more versatile and beneficial to the local government and the people, said Kidder.
The Afghan policemen also qualified with their weapons and learned basic battle drills and first aid.
The biggest challenge was the language barrier because the students were a mix of Dari and Pashtu speakers, said Kidder.
Another challenge that Kidder and the Soldiers from his platoon faced was the fact the AUP is an officer-centric force and the U.S. Army Soldiers are a noncommissioned officer-centric force, meaning the AUP's NCOs had to learn how to make decisions and take action without the presence of an officer.
The policemen who graduated said they were excited to share the knowledge they gained with the policemen from their districts and begin implementing their new skills.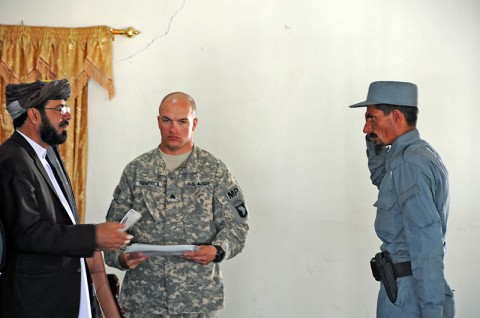 "I think this will be very beneficial for the people of Paktika Province," said AUP Wali Jan, the Distinguished Honor Graduate of the course, and an officer from Orgun District.
The training challenged the AUP by putting them in scenarios they had not experienced.
"We were not used to night patrols, but we were able to overcome that. Many of us were nervous about the driver's training because some of us had never driven a motor vehicle before," said Wali Jan.
As the ceremony concluded and the AUP received their certificates of training, they showed a sense of eagerness and excitement as they prepared to take their newly learned skills to the districts of Paktika Province and work to provide a more secure community for their people, according to the instructors.