I-24 Resurfacing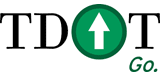 Montgomery County, TN – Contractor HMA completed milling on westbound lanes Tuesday night (5/31), and milling will start eastbound Wednesday night. Paving operations will begin on Friday night (6/3), on westbound lanes, for five nights through next Tuesday night, June 7th.
All milling should be done by then on eastbound lanes. Milling will continue on ramps east- and westbound for the next week or so. Then HMA will take off Wednesday and Thursday night and return to paving on Friday night, June 10th.
Crews will be performing the work each evening from approximately 8:00pm to 6:00am.
Concrete ramp repair work continues on a daily basis with traffic shifts on shoulders as needed, which includes I-24 east- and westbound "on" and "off" ramps for Exits 1, 4, 8, and 11. 
Recap:
Lane closures eastbound lanes the next six nights through Tuesday, June 7th, for milling operations.
Lane closures westbound lanes starting Friday, June 3rd, for five nights through Tuesday, June 7th , for paving
No lane closures on June 8th and 9th, paving operations to resume on Friday, June 10th.
Next update to be around June 10th.
The project extends from Exit 11 to the Kentucky State Line, with resurfacing work expected to last through the end of June.