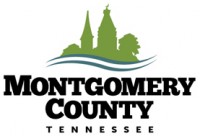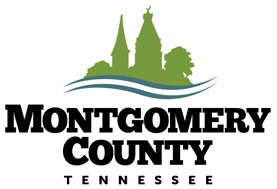 Montgomery County, TN – The Clarksville Montgomery County Civil War Sesquicentennial or CW150 Commission is gearing up for years of exciting events and commemoration activities in the Clarksville-Montgomery County area.
Over the next four years, there will be a variety of offerings, for young and old alike, to reflect, relive and learn about Montgomery County's role in the Civil War.
Clarksville is home to the newly-opened Fort Defiance Civil War Park and Interpretive Center, located at 120 Duncan Street. Early in the Civil War, this hilltop bluff overlooking, the confluence of the Cumberland and Red rivers, was chosen by Confederate army leaders as a site to construct a fort to defend the river approach to Clarksville. Then known as Fort Sevier, it was captured without a fight by Union forces in February 1862, renamed Fort Bruce and occupied for the remainder of the war. The site was a magnet for runaway and freed slaves, and many were employed in and around the fort.
Fort Defiance remains remarkably well preserved including the outer earthworks, powder magazine and gun platforms which are still discernable. The Interpretive Center features a 1,500-square-foot exhibit and a film titled "Crossroads of Change" that explains life in Clarksville as well as life in the surrounding area and the fort during the Civil War era. For more information, visit www.fortdefianceclarksville.com.
In the coming months there are several great events planned for the Civil War enthusiast as well as novice.
A few that are being planned include:
The Montgomery County Historical Society will present a dinner and drama about life in Clarksville during the decade of the 1860s.  The event will be held on October 7th and 8th, 2011, at the William O. Beach Civic Hall, located at 350 Pageant Lane.
The CW150 Commission will host a Civil War encampment at Fort Defiance on October 20th-22nd, 2011. A special emphasis will be on hosting 5th and 8th grade school groups. There will be displays on site for visitors to see and re-enactors will demonstrate various aspects of camp life as it would have been during the peak of the fort's use.
The CW150 Commission, Fort Defiance Interpretive Center and Clarksville/Montgomery County Arts and Heritage Development Council will commemorate the 150th anniversary of Clarksville's surrender to the US Navy on February 19th, 2012. The event will feature a special appearance by well-known Ulysses S. Grant re-enactor Dr. E.C. Fields.
There will be more details to follow on all of these events. Information on these and much more can be found on the CW150 website, www.clarksvillecivilwar.com.  If you have an event that you would like to have sanctioned by the Civil War 150 Commission, please contact the Commission through the website.