APSU Sports: Men's Football

Clarksville, TN – With a week-full of practices behind it, Austin Peay State University's football team will scrimmage for the first time, 9:00am, Monday, in Governors Stadium.
The scrimmage will be a culmination of seven practices days, including full pads both Friday and Saturday. The Governors coaching staff backed off contact work Sunday in preparation for Monday's question-answering scrimmage.
The young Governors are coming off a 2-9 2011 record, but return 46 letterwinners, including seven starters on offense and nine on defense. After watching his team's intense work in the offseason and the first practice week, head coach Rick Christophel is anxious to see not only how his returnees have progressed but how much he can count on his young players as well. 
"I'm trying to get a look at the young guys, more than anything," Christophel said. "It's going to be like a preseason game for us. We'll let the returning guys go two or three series and then we'll let the young guys go at it. We've got to develop depth and feel like we can do that over the course of the year."
With preseason All-Ohio Valley Conference running back Ryan White and third-year quarterback starter Jake Ryan leading the offense,  Christophel believes line play will be key to the offense's improvement in 2011.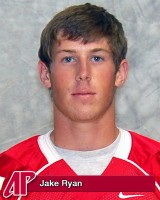 "We've got some good young defensive and offensive lineman that I'm excited to see," he said. "I'm also anxious to see the two young quarterbacks perform along with our young receivers."
In fact, after starting Ryan handles his respective series, freshmen Landon Curtis and Jacob Sexton will get the rest of the snaps as Christophel seeks to find a backup for 2011. They could be throwing to a multitude of freshman receivers while facing potentially equally young defenders in the secondary. APSU started freshmen at both cornerbacks a year ago. Second-year performers Steven Ragin and Sheldon Wade took immeasurable strides in the spring at the position while fellow sophomore Tyreon Clark rejoined the fray this past week.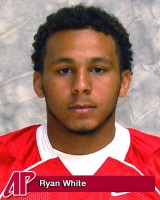 "We've got some good young defensive backs and I'm anxious to see how they run around," APSU's head coach said.
Injuries were limited during the first week. Only freshman wide receiver Tremond Robinson (leg injury) is expected to miss the scrimmage.
The Governors are expected to scrimmage close to 100 plays, with the respective offenses and defenses on the field for seven-play stretches. Christophel was pleased in the spring with the competitiveness his team developed and is confident that will increase even more so this fall.
"I hope to see these guys get after each other on both sides of the ball, Monday," Christophel said.