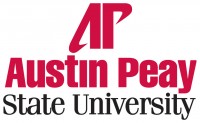 Clarksville, TN – Late one evening, a hotel clerk slid a slip of paper under Dr. Karen Sorenson's door. The Austin Peay State University professor of French was staying at the Hotel Clarendon in Quebec City, and the next afternoon she was going to embark on an intense study abroad program with a group of APSU students. For the next five weeks, the students would only be allowed to speak French.
To have a bit of fun before they left, Sorenson arranged for a morning of sightseeing through the historic, 400-year-old city. But shortly after waking up, she noticed the note under her door.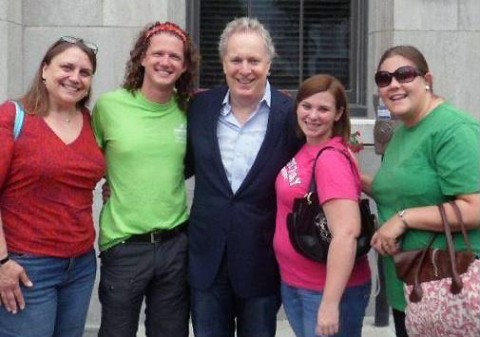 "It said, 'Sorry but circulation in the city will be disrupted in the morning due to the visitation of the Duke and Duchess,'" Sorenson said.
The world's most famous royal couple, Will and Kate, was in town, effectively shutting down Quebec City. The APSU students were scheduled to get on a bus and head east to the École de langue française et de culture québécoise later that afternoon. Sorenson looked out the front window of the hotel to see what their options were that morning.
"It turns out there were barricades, and we were inside the barricades," she said, laughing. "We couldn't just wander around. So we hunkered down, grabbed a great window and watched with our cameras ready."
After hours of monotony, they finally saw the royal couple drive past the hotel, waving at onlookers. Sorenson watched most of it on the television in the hotel lobby. When it was over, everyone grabbed their luggage and went out to find a taxi to take them to the bus station.
"Half the streets were still barricaded," Sorenson said. She was worried they'd miss the bus. But then a familiar looking man appeared on the sidewalk, distracting her.
"I asked the concierge of the hotel, 'Isn't that the prime minster?'" Sorenson said. "She said yes. He was just standing there with a tall man wearing an earpiece."
It was Jean Charest, the premier of Quebec. He wore a dark blazer and a blue button-down shirt, and his trademark blonde hair was tousled from the wind on the street.
"I grabbed as many students as I could in a hurry, and whispered, 'come with me,'" Sorenson said. "We walked up to him and I said, 'bonjour…'"
She proceeded to introduce herself and her students in French. The prime minister smiled politely.
"He turned to me in perfect English and said, 'Oh, what state are you from?'"
The students shouted, "Tennessee." Sorenson explained that APSU was a small liberal arts college about 45 minutes north of Nashville.
"At first, we did not know if he would talk to us, but he did and he actually knew the former governor of Tennessee, Phil Bredesen," Sarah Simpson, an APSU student on the study abroad trip, said.
"He said, 'Oh Tennessee, I've had such a good working relationship with your former governor, Gov. Bredesen,'" Sorenson said. "'We worked on numerous projects together. I have a tremendous amount of respect for him.'"
The APSU students then asked if they could have their picture taken with Charest. He smiled again, wrapped his arms around the students and let his tall, imposing bodyguard snap a few pictures.
"I felt like I was meeting a celebrity," Simpson said. "And he was nice enough to take a picture with us."
"He asked why we were in Quebec," Phillip Reinert, another APSU student on the trip, said, "and he encouraged us in our goal of speaking French and wished us a good trip."
The conversation with the prime minster was cordial but brief, and it marked one of the last times the students would speak English in more than a month. Once the bus took them to the École de langue française, they signed a contract requiring that they only speak French.
"It's a real immersion program," Sorenson said. "Their courses are taught all in French. They live with families that speak to them all in French. Their afternoon activities are all in French. They go rappelling, biking, canoeing. Or they join a choral group or work on a journal or do photography. You can do sports activities or arts activities, depending on what you want, but all in French."
Sorenson has taken APSU students to the scenic Saguenay region of Quebec since 1994, and during those five weeks in the summer, she's seen dramatic changes in their foreign language skills.
"I have had students who literally doubled their scores," she said. "I have students who did more than a year's worth of language development in five weeks."
The École de langue française et de culture québécoise is located at the Université du Québec à Chicoutimi. The program is open to students with a basic knowledge of French.
For more information, contact Sorenson at 931.221.6246 or the APSU Office of International Education at 931.221.6851.