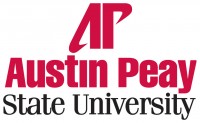 Clarksville, TN – On a Tuesday afternoon earlier this week, Dr. Osvaldo DiPaolo, assistant professor of languages and literature at Austin Peay State University, sat in his office looking tired.
A pot of hours-old coffee sat warming on a shelf while a cold rain tapped against his window. DiPaolo smiled softly at the sound and talked about taking a nap before dinner.
It was the type of dreary day that causes people to yawn and drink too much caffeine, but it wasn't the weather that had DiPaolo feeling sleepy. It's been a busy semester for the Spanish professor. Aside from his teaching duties and conducting his own fascinating research on detective fiction in Hispanic literature, he took on the added challenge this year of creating a new scholarly publication at APSU.
"I thought it would be important for the University to have this journal because it will show that we are interested in research, and it gives us visibility," he said sheepishly.
He typed the website www.apsu.edu/polifonia onto his Web browser, and up popped the first issued of Polifonía – a peer-reviewed, online journal of literary criticism and culture of Hispanic studies, housed in the APSU Department of Languages and Literature.
"This first issue was about cultural productions of the new millennium," he said. "We have essays from people from Spain, one from Naples, Italy, we have some from Ohio, the University of Alabama and Argentina. It was very successful. We had over 50 submissions, but we only included 12 and an interview and a book review."
DiPaolo is the journal's editor and his colleague, Dr. Nadina Olmedo, from Campbellsville University, serves as the associate editor. But when he clicked on the Web journal's tab for its editorial board, he pointed out that its staff of readers has the same international makeup as its submissions. The editorial board includes three APSU faculty members – Dr. Miguel Ruíz Avilés, Dr. Culley Carson-Grefe and Ilza Harrell – along with professors from the University of Birmingham, England, the Universidad Nacional de la Patagonia, Argentina, the Universidad de Granada, Spain, the Universidad Veracruzana, Mexico, the University of Kentucky and the University of Wisconsin.
"We're well represented and connected," DiPaolo said. "My intention was to basically to be connected with what other people are doing in different parts of the world, where they're studying Hispanic literature."
He seemed to be repressing a yawn as he spoke. Over the last few months, he and the editorial board have spent hours reading and rereading submissions, rigorously trying to find the highest quality works for their new publication. Then came the task of building a Web page, with the help of Rollow Welch, assistant director of Web and multimedia at APSU, and he spent hours on a Saturday night with Dr. John Nicholson, APSU assistant professor of computer science, figuring out how to upload the selected essays to the online journal.
But the hard work paid off. DiPaolo smiled again as he looked at the first issue of Polifonía on his computer screen. Keeping busy seems to be something he enjoys. Last semester, DiPaolo rushed to finish his first book, "Corpses in the Closet: Palimpsestic Detective Fiction in Argentina." And this next semester, he's going to spend much of his free time working to expand Polifonía to include a print edition.
"Dr. David Guest (chair of the APSU Department of Languages and Literature) asked Dr. Dixie Webb, the dean (of the APSU College of Arts and Letters) about a print edition, and she committed funds for this," DiPaolo said. "Our next issue is going to be print and online. The online gives it a lot of visibility, but the print is good for scholarly purposes. I plan send a few copies to other libraries and universities."
The theme for the next issue will be gothic literature as it pertains to Hispanic Studies, including novels, poetry and film. The call for papers went out last week, and DiPaolo has already received essays and inquiries from scholars in Europe, South America and the United States.
The gray, late afternoon sky outside his office darkened, but DiPaolo didn't seem to notice. He was absorbed in rereading his online journal. He'd probably end up not taking a nap at all, spending that time instead looking over submissions for the second issue of Polifonía. But even with those tired eyes, he seemed happy.
For more information on the new journal, contact DiPaolo at dipaoloo@apsu.edu.