Austin Peay Governors vs. Eastern Kentucky
January 12th, 2012 | Tipoff: 7:00pm
Winfield Dunn Center/Dave Aaron Arena | Clarksville, TN

Clarksville, TN – In one respect, Austin Peay doesn't want to forget. In another vein, the Governors need to have a short memory.
Just two weeks ago, Austin Peay owned a 10-point lead with less than five minutes left in its Ohio Valley Conference opener at Eastern Kentucky, only to blow the lead, in particular, in the final 2:30 with a quartet of turnovers in a 67-65 defeat. That frustrating defeat certainly has been too fresh on the Govs mind.
In fact, it resulted in a downward spiral that has the Govs off to an uncharacteristic 0-3 OVC start. The most recent loss came Saturday in an 87-75 home defeat to rival Murray State.
APSU coaching staff knows the Govs must put that loss behind them as it prepares for the surprising Colonels, who are off to a 4-1 start after downing previously league unbeaten Southeast Missouri last Saturday.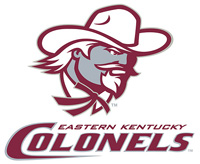 The Colonels also played Murray State close in Murray, KY, a week ago–it was a two-point game with less than two minutes remaining–before the Racers pulled away down the stretch.
Jaron Jones, who had 19 points in the previous meeting and has recorded three straight 20-point outings, leads the Colonels at 15.4 ppg. He is EKU's only doublefigure scorer, although guard Joshua Jones is coming off a 20-point outing against Southeast Missouri.
Austin Peay, meanwhile, is seeking to not only win its first OVC contest, but break a four-game losing streak as well. Shooting continues to be an issue with the Governors, who connected on 43.9 percent from the floor against Murray State. It was the fourth straight game the Govs shot less than 50 percent from the floor.
Josh Terry led the Governors with 16 points against the Racers while Melvin Baker added 14.
Governors Pardon
This is Austin Peay's 80th season of basketball.
Dave Loos, APSU's all-time winningest basketball coach, also is the OVC's all-time wins leader with 354 victories. He also has 436 career coaching wins.
The Dave Aaron Arena playing floor was named Dave Loos Court, Summer 2007. Loos is believed to be one of only three current Division I men's coaches who are coaching on courts that bear their respective names–Duke's Mike Krzyzewski and Syracuse's Jim Boeheim–are the other two. Valparaiso's Homer Drew, who retired after the 2010-11 season, had the floor named after him last season.
Since 1993-94, Austin Peay has finished no worse than fifth in the OVC standings.
Austin Peay has reached at least the OVC tournament semifinals in 13 of the last 17 years.
Austin Peay has made 27 straight appearances in the OVC tournament.
What You Should Know
The Series: This is the 108th meeting between the two Ohio Valley Conference foes, Austin Peay and Eastern Kentucky, with the Govs holding a 59-48 advantage. That includes the Governors' 67-65 road loss, December 29th, in Richmond, KY. Prior to that, the Govs had won the previous three meetings, including both in the 2010-11 season.
Deeper Meanings
What A Win Would Mean: The Govs would gain their fourth 2011-12 victory. They would improve to 4-13. It would make the Govs 1-1 in January. It would make the Govs 1-1 in the 2012 portion of the schedule. It would be APSU's first OVC home win and third overall home victory this season. It would allow the Govs to improve their OVC mark to 1-3..it would improve APSU to 34-16 all-time against Eastern Kentucky. It would make Loos 11-5 against Eastern Kentucky coach Jeff Neubauer. It would be Loos' 437th career coaching victory and his 354th APSU win.
What A Loss Would Mean: The Govs would fall to 3-14 on the season. It would be their fifth straight loss. They would slip to 0-4 in the OVC for the first time since 1992-93 season. The Govs would fall to 2-4 at home this season. It would drop APSU to 59-49 all-time in the series. It would be head coach Dave Loos' 357th career loss and 304th Austin Peay defeat.
Slow OVC Start
When Austin Peay lost to Murray State, 87-75, Saturday it left the Governors at 0-3 in the OVC. It is the first time since the 1992-93 season Austin Peay has opened league play 0-3.
Wrong-Way Streaks
After opening the season with nine straight losses, the Govs won three straight games. However, the Govs are now amidst a four-game losing streak.
Free-Throw Up-Tick
After shooting just 45.5 percent from the free throw line against Belmont, December 21st, the Governors have shot 70 percent or better in all three OVC contests, including 73.3 percent (11 of 15) against Murray State.
Shooting Troubles
In three OVC games, the Governors are shooting just 42.1 percent from the floor–having shot less than 50 percent in all three games. The Govs shot only 43.9 percent (29 of 66) from the floor against Murray State.
Three-Point Pointing Up?
When the Governors shot 40 percent (6-of-15) from three-point range against Murray State, it was the first time they had shot 40 percent or better from behind the arc since December 12th against Rochester. The six three pointers also tied for the second most by the Govs this season.
Clearing 70
When Austin Peay scored 75 points in its loss to Murray State it was the first time four games the Governors had broken the 70-point barrier.
Board-Um
When the Governors held a 34-32 rebounding edge against Murray State it was the fourth game in last five APSU out-rebounded its opponent.
Four Square
When Josh Terry (16 points), Melvin Baker (14), Jerome Clyburn (11) and John Fraley (10) reached double figures against Murray State it was only the fifth time all season where the Govs had four or more players in double figures in a single game.
Terry Towel
For the fourth time this season, senior forward Josh Terry (16 points) led the Governors in scoring in APSU's loss to Murray State. It was his third-straight double-figure scoring game and his 10th this season.
He is averaging 18.3 points per game over the last three contests, including a season-high 24 points at Morehead State, December 31st.
Line-Up Shuffle
Looking for answers to its recent struggles, Austin Peay used different lineups numbers eight and nine during the OVC-opening weekend at Eastern Kentucky. At Morehead State, the Govs started Jerome Clyburn and TyShwan Edmondson in the backcourt, with Josh Terry and Melvin Baker at forward along with John Fraley at center. The Govs used that same starting lineup against Murray State. APSU used seven different lineups for the entire 2010-11 season.
Walk On Walks Off
Freshman Andre Brown, a local product who walked on in the fall, has elected to transfer to Motlow State to continue his basketball career. Brown, a Northwest High School grad, was bothered by an illness during the early part of practice and never dressed for a game this season.
Willfully
Sophomore forward Will Triggs was a perfect 3-for-3 from the floor, scoring eight points, against Murray State, making him 6-for-6 from the floor over the last two games.
Inside Out?
Austin Peay's trio of inside players, John Fraley (5-of-9), Melvin Baker (6-of-10) and Will Triggs (3-of-3), went a combined 14-of-22 (63.6 percent) from the floor against Murray State while the Govs perimeter players combined to shoot just 15 of 44 (34.1 percent).
Taking Care
Despite the loss to Murray State, the Governors tied a season-low with only 10 turnovers.
Next Game
Austin Peay Governors vs. Jacksonville State Gamecocks
Winfield Dunn Center/Dave Aaron Arena | Clarksville, TN
Tipoff: 7:30pm | Saturday, January 14th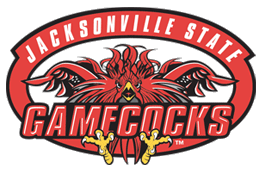 Governors to see JSU for only time Saturday Jacksonville State was off to a slow OVC start until last Saturday when the Gamecocks stunned Tennessee State, 72-65. It snapped a four-game losing streak and pushed JSU to 1-4 in the OVC and 6-12 overall.
The Gamecocks are struggling offensively, averaging just 62.4 ppg while shooting only 40.4 percent from the floor. Sophomore guard Brian Williams leads JSU in scoring, averaging 12.2 ppg, while juco transfer forward Tarvin Gaines is at 10.5 ppg while fellow frontcourter Stephen Hall is at 10.1 ppg. Defense has been JSU's trademark so far this season, allowing opponents to shoot just 41.7 percent from the floor.