Written by Sgt. Joe Padula
2nd Brigade Combat Team PAO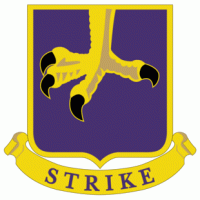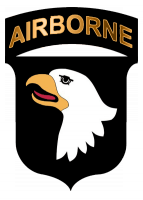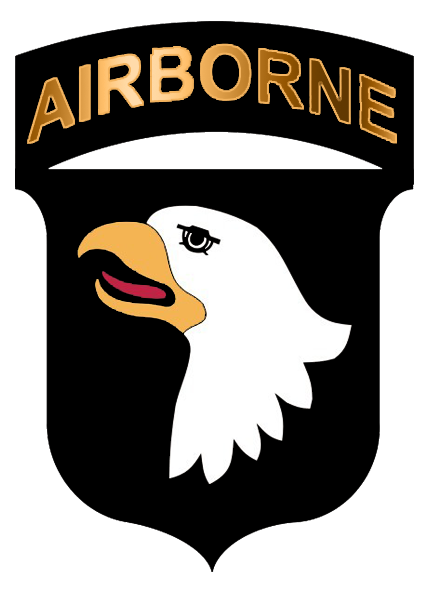 Gatlinburg, TN – The life of a Soldier whose official status is single, can at times be difficult. Demanding work hours, living in close quarters and maintaining high standards amongst a large group, are just of few of the daily challenges facing the Strike solos of the 2nd Brigade Combat Team, 101st Airborne Division (Air Assault).
According to Strong Bonds, a group dedicated to increasing the individual Soldier and family member readiness through relationship education and skill training, about half of the US Army is made up of single Soldiers, making it around 250,000 unwed Soldiers.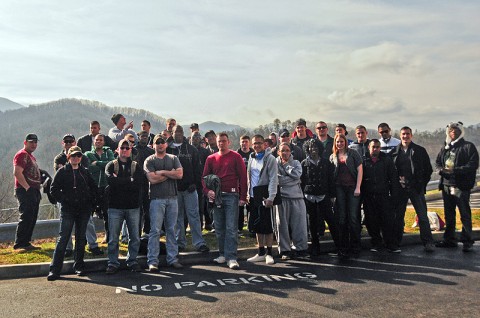 The Strike Brigade maintains a high focus on its single Soldiers and prepares them for the ordeals they see on a daily basis. The unit ministry team of Strike's 1st Battalion, 320th Field Artillery Regiment and the brigade's Headquarters and Headquarters Company, left the gates of Fort Campbell in civilian clothing and headed to the Smokey Mountains in Gatlinburg, Tn. the weekend of January 20th, for a Strong Bonds sponsored retreat. Their intent: to provide guidance for single Soldiers and have a good time.
"This Strong Bonds event, a single Soldiers retreat, is building relationship skills, building resiliency and it's important to do it beyond the classroom environment," said Chaplain (Capt.) Adam Tietje, a native of Corning, NY and the 'Top Guns' Battalion chaplain. "This is a great opportunity for the guys and girls to get out of the barracks to meet new people, have some fun and keep their center of gravity in check."
The retreaters checked into the Gatlinburg's Park Vista Hotel on Friday and began their weekend of learning seminars and relaxing in the scenic Smokey Mountain town. The courses held discussions touching on the subjects of spiritual/physical fitness, financial discipline and the topic of love. The Soldiers responded well to the information and exercises.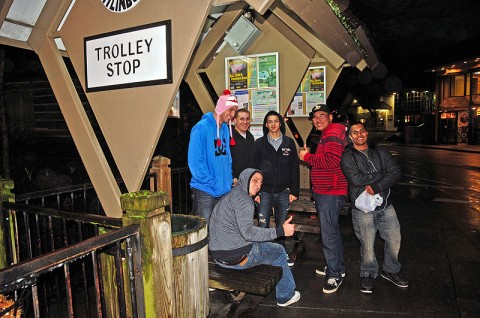 "All of the topics in general are real interesting and relatable, but the one that stood out most in my mind was the spiritual fitness class because that is a top priority," said Spc. LeeAnne Suffridge, a Batesville, IN native with Top Guns' Company G. "If you are spiritually fit, your mind is right and you're able to think clearly, making you more productive in life with better goals and priorities."
Money troubles can easily occur for a unaware single Soldier, so others paid close attention to the financial lessons provided by the Top Gun unit ministry team.
"I work in the legal office and I see problems of single Soldiers and often it's dealing with their finances," said Sgt. Arvin Priestly, a paralegal in Strike who is from Clinton, SC "The budget training provided will help out a lot with the financial battle."
After the interactive seminars, the Soldiers ventured out in battle buddy teams into the city of Gatlinburg to places like Guinness World of Records Museum, Ripley's Aquarium of the Smokies, the Ober Gatlinburg ski resort and experienced the deep Tennessee culture.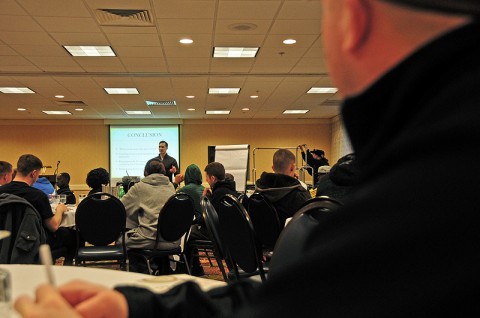 "This town is great and I've been able to do so much," said Pfc. Brandyn Johnson, an artilleryman with the battalion's Battery B. "This is also bringing our unit closer because there are guys here that I never socialized with before and here were are all going out together now," said Johnson, before entering a local restaurant.
The Strike single Soldiers know the importance of spending time with each other outside of Fort Campbell and out of the uniform.
"Sometimes at work you can't get to know your brothers and sisters in arms as well as you should, so it's important to get to know your peers outside of work," said Pfc. Lajoyce Perkins, an automated logistical specialist with Company G from Atlanta, Ga. "Here is where you get to find out more about them, what they like, what they don't like and possibly sharing the same interests with you."
The three days of learning, relaxing and bonding allowed the Strike single Soldiers to learn about themselves and better equipped them for their daily challenges.
"Walking away from this weekend, I learned how to better handle relationships and with a better understanding of myself," said Spc. Kevin Cude, a fuel supply specialist with Co. G and the company's Better Opportunity for Single Soldiers representative. "I'm now more informed with my decision making and because of it, I am able to help out the other Soldiers in my unit."