Deal is next step toward holding classes later this year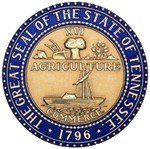 Clarksville, TN – Members of the Montgomery County legislative delegation announced Friday that Nashville State Community College has formally acquired the former Saturn dealership on Wilma Rudolph Boulevard for its satellite campus.
"I am pleased with the news regarding transfer of ownership of this building to Nashville State Community College," State Representative Joe Pitts said. "This is another step toward the reality of having this fine institution in the Clarksville higher education community."
Lawmakers and Nashville State officials announced plans for the campus in August 2011, when a state commission approved the first step for the school to obtain the 18-acre property. The Board of Regents finalized the deal Friday.
"We are looking forward to contributing to the economic welfare of the Clarksville area," said NSCC President Dr. George Van Allen. "We already have strong partners and direction from Austin Peay and the area workforce development board, and we are eager to start making this dream a reality."
State and local officials have been working for years on a deal to bring Nashville State to the city. The expansion will help fulfill goals in the Complete College Tennessee Act of 2010, which calls for greater cooperation among campuses across the state in order to grow the state's educated workforce.
"The campus will create new opportunities for partnerships between Nashville State and Austin Peay, as well as between the schools and area businesses," said State Senator Tim Barnes. "Clarksville can become a model for producing highly skilled graduates that are ready to work from the moment they graduate."
Van Allen has said he expects the campus to eventually grow to 3,000 students, depending on the programs offered. Nashville State expects to be open in time for fall semester, and is planning to have temporary offices on-site beginning late March while renovations are underway. Registration for fall semester begins April 2nd, and Fall classes begin August 25th.
"The addition of the Clarksville campus will bring our total satellite locations to five, and I expect Clarksville to be the most prosperous location, in terms of the impact it will have on students and the area," said Eileen Crane, Executive Assistant to President Van Allen. "We're ready to get to work in training students and residents for the new jobs we hope to attract to the community."