Written by Sgt. Richard Daniels Jr.
1st Brigade Combat Team, 101st Airborne Division (AA) Public Affairs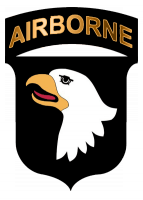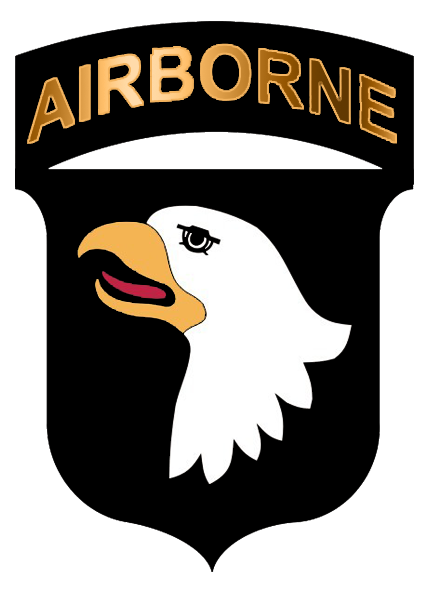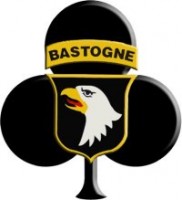 Fort Campbell, KY – Soldiers of the 1st Brigade Combat Team, 101st Airborne Division, conducted live fire squadron training at the ranges, here, February 15th.
To prepare for a Joint Readiness Training Center rotation, the 1st Squadron, 32nd Cavalry Regiment, soldiers focus on the essential skills needed to for maintain and dominate a combat environment.
"Pretty much what we are doing is convoy operations, near and far ambushes, small arms contact, how convoys, commanders and gunners react to it – pretty much the personnel on the mission," said Staff Sgt. Clayton Lemon, a squad leader with the Fire Support Cell, 1st Squadron, 32nd Cavalry Regiment.
In order to accomplish this, Bandit soldiers first had to develop in individual and team level skills then eventually transition those teams into squads.
"A squad is the basic maneuver formation of the Army," said Lt. Col. Paul Taylor, commander of 1st Squadron, 32nd Cavalry Regiment. "It's very important that we get this element right because they're really the lowest echelon of the unit that will probably operate independently when we deploy…
"It's commanded by a staff sergeant, and it normally consists of eight to 10 soldiers," said Taylor. "So what we have done this week, throughout the last week, is take those squads through a series of exercises designed to test their abilities and a lot of them to train on maneuvering and utilizing their weapon systems."
Well-trained soldiers make the difference in the heat of battle. As important as this is, a great leader must command them and the squad live-fire training was designed for that purpose.
"It gives the leaders an opportunity to improve on what they need to work on, especially when it comes to leading troops [and] training," said Lemon. "As a soldier, muscle memory on any job they might be given during the convoy – no matter if they are a team chief, gunner, aide and litter team or helicopter landing zone team – muscle memory is a huge part. If we do have something happen, they'll know exactly what to do."
During the exercise, soldiers were required to shoot targets on the range while maneuvering to the location of a suspected weapon cache.
"They know what they need to be doing, but this is a test for those sergeants that are in charge of those squads to see if they can make all the right decisions to get them from point A to point B, kill the enemy if necessary, do the casualty evacuation and all the things that will be required to that," said Taylor.
Juggling several tasks while ensuring the well-being of their soldiers is the responsibility of any leader, which can be taxing on both the body and mind.
"Its starts to get pretty stressful, and oh, by the way, once they start doing it with live bullets it gets [even more] stressful," said Taylor.
The rotation to JRTC is coming up fast on the horizon but as training intensifies, so does the quality of the soldier and their leaders.