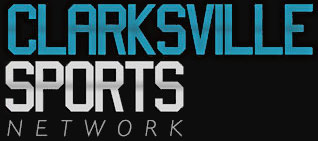 Clarksville, TN – Clarksville High School Girl's Basketball found out who it will play in the Class AAA Girls State Tournament after the live draw by the TSSAA conducted Sunday from the Embassy Suites Hotel and Conference Center in Murfreesboro Tennessee.
The Lady Wildcats (36-0) will meet Memphis Central (24-7) in the quarterfinals at 10:00am on Thursday.
The winner moves on to play in Friday's semifinals at 2:30pm against the winner of Lawrence County (26-7)-Science Hill (36-0).
The Class AAA Championship game is Saturday at 4:00pm.
Girls Class AAA State Tournament Bracket
Wednesday 4:00pm (Quarterfinals)
Morristown-East (29-5)
Memphis Overton (29-2)
Wednesday 5:30pm (Quarterfinals)
Mt. Juliet (32-4)
Riverdale (31-3)
Thursday 10:00am (Quarterfinals)
Clarksville (36-0)
Memphis Central (24-7)
Thursday 11:30am (Quarterfinals)
Lawrence County (26-7)
Science Hill (36-0)
Friday 1:00pm (Semifinals)
Morristown-East (29-5)/Memphis Overton (29-2) vs. Mt. Juliet (32-4)/Riverdale (31-3)
Friday 2:30pm (Semifinals)
Clarksville High (36-0)/Memphis Central (24-7) vs. Lawrence County (26-7)/Science Hill (36-0)
Championship Game Saturday 4:00pm
Semifinal winners