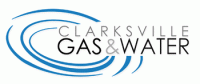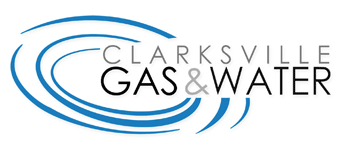 Clarksville, TN – During the night of March 12th, planned construction as part of the upgrade at the water treatment plant required a temporary shut- down. At the time of the shut-down, it was not expected that any disruption in service or pressure would occur because the water distribution system tanks were at their normal level.
After the initial work was completed, however, a clog developed in one of the chemical feed lines which required immediate repair. Crews made the repair, implemented a phased process to restart the water to maintain water safety and quality and began refilling the tanks which had depleted.
Because of the unexpected additional work, water levels in the system tanks dropped and resulted in a measurable decrease in water pressure in some parts of Clarksville. As soon as it was possible, the plant began pumping water into the distribution system and water pressure is returning to normal.
"Although the water pressure was affected in some areas, Clarksville was never out of water. Most importantly, I want to assure everyone that our water is safe and meets the highest standards set by the State and Federal government. I also want to thank the crew who worked through the night to make sure any potential disruption in service or pressure was limited and that the necessary repairs were completed as soon as possible," said Clarksville Mayor Kim McMillan.
"It is my understanding that everyone should have normal water pressure within the next couple of hours," McMillan continued, "and that the tanks will be filled to normal capacity soon."
"We are now pumping 18 million gallons per day of water into the tanks so they are coming back up quickly," said Pat Hickey, Director of the Clarksville Water & Gas Department. "The most critical time for customers was this morning between 8:00am and 9:30am. We are well on our way to normal service and pressure. The best news is that with the new type of water plant design and our upgrades, this kind of problem shouldn't happen in the future," Hickey said.
Mayor McMillan also thanked the public for their patience and understanding. "Water is one of those resources we take for granted sometimes. We expect it to flow fully and immediately when we turn the tap and when that doesn't happen, it's very concerning. Our commitment throughout this process has been primarily to ensure our water safety and quality and I know our citizens share that priority."