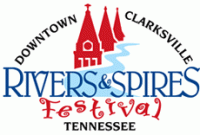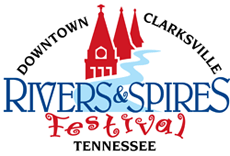 Clarksville, TN – It's hard to believe another year has passed and we are gearing up for the 10th annual Rivers and Spires Festival, April 19th-21st. As usual there will be tons of free concerts, entertainment and activities.
But, because it is our birthday, and we think a big one, the Festival has a few surprises up its sleeve, but you'll have to come out and see!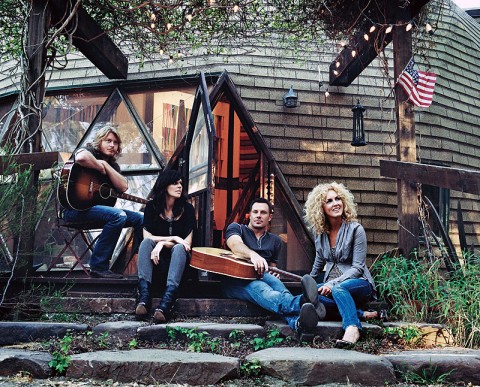 If you've never been to the Rivers & Spires Festival or are new to town, put it on your calendar and get ready to have a great time. Lined with craft and food vendors, six music stages, kids' activities and artisan booths, Historic Downtown transforms each year as the festival goes into full swing. Music is a big part of the event, with at least two artists on one of the many stages at any given time.
In case you haven't heard, the award winning vocal group, Little Big Town will be the featured headliner at this year's Festival. Little Big Town will take the stage on Saturday night at 9:00pm.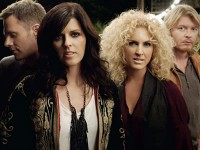 They are known for their string of hits over the past several years including "Boondocks", "Little White Church", "Good as Gone" and "A Little More You".
Contemporary Christian artist Lincoln Brewster will make his Clarksville debut this year on Friday night at 8:30pm. Listen as Lincoln shares his story and sings the songs that have made him a celebrated musician. Known for his acclaimed albums, Real Life, Today is the Day, All To You and Amazed, Lincoln will be sure to both inspire and entertain while at Rivers & Spires.
If 80's music strikes a chord with you, then you don't want to miss Guilty Pleasures. This 80's cover band is an ensemble of seasoned vets who flawlessly bring you some of your favorites from the era that gave us MTV, neon spandex and the Rubik's Cube. From Prince to The Proclaimers and even a little MJ, you are sure to have the time of your life at 8:30pm on Thursday night at the Public Square Stage. So, dig out your mini skirt, sequined glove, shoulder pads and parachute pants to dance the night away in, well, what used to be in style!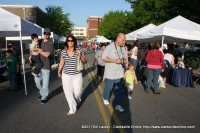 And, as if those concerts aren't enough to get you excited, 7 Bridges will bring the ultimate Eagles experience to the Public Square Stage on Friday night at 8:30pm. 7 Bridges is a stunningly accurate tribute to the music of the 70's super-group the Eagles. They faithfully recreate the experience of an Eagles concert from the band's most defining period. Focusing on the major hits, 7 Bridges will have you singing along to all your favorites from "Hotel California" to "Takin' it Easy" and "Tequila Sunrise".
With all that River & Spires offers to entertain the kids, be sure to be at the Kidz Zone on April 20th at 5:30pm to see the energetic Nojoe's Clown Circus. You will find a fun-filled act for the entire family including clowns, acrobats and more.  Their amazing feats like the 35-foot Wheel of Adventure, 30-foot Swinging Ladder, wire walking, juggling and balancing will bring musical fun and entertainment to this year's festival.
Amid all the bands that are booked this year, there are also several popular talent competitions during the Festival. Back again for the third year, is the Gateway Realty youth talent show, Aspire to Stardom. Taking the Courthouse Stage at 5:00pm on Friday night, this competition will host talented youth age three to 20 that sing, dance or have a hilarious comedy act.
Last Band Standing is back this year and bringing you the best bands of the midsouth. Sponsored by No Egrets Tattoo and B.A. Wolfe Powersports, Last Band Standing will present the eight best bands (based off previously judged demos) who will compete on Thursday and Friday nights, with the two finalists battling it out on Saturday night on the Strawberry Alley stage at 6:30pm. You don't want to miss any of these aspiring superstars take the stage and your chance to say, I remember seeing them at the 2012 Rivers & Spires Festival!
While, of course, this isn't even a fraction of the acts coming Clarksville's Rivers & Spires Festival, this gives you a good taste of the amazing free entertainment that you are sure to find during the weekend. A full line up is available on the Festival site as well as any other information that you may need.
The 10th Annual Rivers & Spires Festival, April 19th-21st in Downtown Clarksville, will have six different stages, with music for all tastes including jazz, blues, Christian, country, rock and variety acts. Applications are still being accepted for volunteers, sponsors and vendors.
For applications or more information on festival activities and entertainment, visit www.riversandspires.com. Be sure to follow us online on Facebook and hit us up on Twitter @riversandspires.