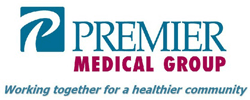 Clarksville, TN – Premier Medical Group is pleased to announce the addition of Dr. Michael Engel to their  family medicine department.
Dr. Engel, a native of Ohio, studied at the Case Western Reserve University and earned his medical degree from the University of Cincinnati.
He completed his family medicine residency at Miami Valley Hospital in Dayton, Ohio. Engel joined Beavercreek Family Physicians and practiced there for 17 years before moving to Clarksville.
When asked why he chose family medicine as a specialty, Dr. Engel explains, "I am interested in long term relationships with patients and focusing on prevention and helping people and families stay healthy. My philosophy is to emphasize not only how to help people get healthier, but also how to stay healthy."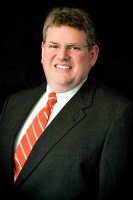 The move to Clarksville was a family decision according to Michael. "My family and I were impressed with the area and the opportunities here in Clarksville." Since their arrival, the Engel family enjoys the friendly atmosphere and is excited about being a part of the community.
Dr. Engel is focused on providing sick and well medical care for all members of your family and is accepting new patients at the Premier Medical Primary Care Clinic located at 2147 Wilma Rudolph Boulevard.
To schedule an appointment, call 931.245.7000 or visit www.premiermed.com.