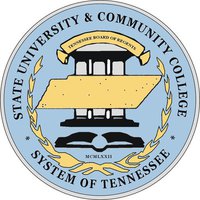 Nashville, TN – Tennessee Governor Bill Haslam will lead a conversation with Tennessee college and university leaders Tuesday about the future of postsecondary education and workforce development.
Haslam will join higher education leaders Tuesday morning at the spring 2012 Tennessee College Completion Academy at the Franklin Marriott Cool Springs. The academy is part of an initiative announced last summer by Haslam for college and university presidents and their senior management teams to join forces in developing strategic plans for increasing student graduation and retention rates throughout the Volunteer State.
"Increasing the number of college-educated Tennesseans is vital to the state attracting the high quality jobs of the 21st Century," Haslam said. "We must find ways to ensure the students in our colleges and universities earn degrees and credentials of value, and by focusing on the students and identifying the best practices to help them succeed, we can grow a more educated workforce."
Joining Haslam for the discussion on postsecondary education and economic growth will be national and regional experts, including: Dr. Bill Fox, director of the University of Tennessee Center for Business and Economic Research; Stan Jones, president of Complete College America; and Nicole Smith, senior economist for the Georgetown University Center on Education and the Workforce. The Academy builds on the state's deep commitment to improving college completion, as articulated by the Complete College Tennessee Act and subsequent work toward implementation.
Participating institutions include: Cleveland State Community College, East Tennessee State University, Middle Tennessee State University, Pellissippi State Community College, Southwest Tennessee Community College, Tennessee State University, University of Tennessee at Martin, Volunteer State Community College, and Walters State Community College.
Reports indicate that more than 60 percent of jobs in Tennessee will require a college education by the end of the decade. Today, only 31 percent of Tennessee's adults aged 25-34 hold a college degree, according to a report by the Lumina Foundation.
The Tennessee College Completion Academy is a state-level simulation of the national academies developed by Complete College America, a national organization committed to increasing U.S. college completion. The two-day intensive meeting will allow campus leaders to learn from national content experts and help them develop strategic plans and goals in areas such as: improving time-to-degree; designing new structures to help students balance education with careers and families; aligning resources for success; engaging campus leaders; and building community support. The first Tennessee College Completion Academy was held last October.
"We know that the longer it takes for a student to get through college, the less likely he or she will graduate," said Tennessee Board of Regents Chancellor John Morgan. "These academies provide an opportunity for intense focus on the problems that keep students from progressing and completing their degrees in an efficient and timely manner. Our campuses are committed to identifying ways and sharing ideas to help students reach their education goals, and this event is a great way to do that."
The Tennessee College Completion Academy is organized by the Tennessee Business Roundtable with support from Complete College America and in partnership with the Governor's Office, Tennessee Higher Education Commission, Tennessee Board of Regents, and University of Tennessee.