Written by Staff Sgt. Rick Branch
160th Special Operations Aviation Regiment Public Affairs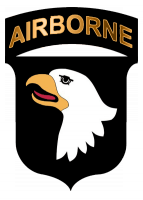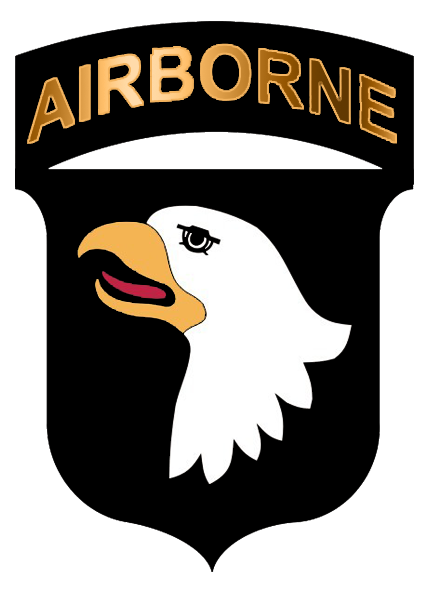 Fort Campbell, KY – Soldiers from the 160th Special Operations Aviation Regiment (Airborne) donated canned goods to the Manna Café Ministries during a special onsite visit April 12 at Clarksville, Tennessee.
Approximately 1800-pounds of canned goods was collected in conjunction with the Noncommissioned Officer and Soldier of the Year Competition earlier this month and donated to the local charity.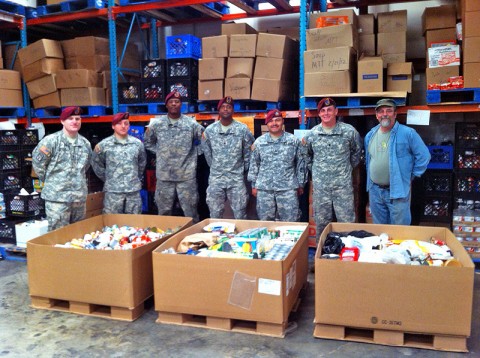 Master Sgt. Billy Webb, HHC, 160th SOAR Regt., and lead organizer of the collection, said the original purpose of the food drive was to provide weight into a Soldiers' rucksack for the 11-mile road march during the recent best NCO and Soldier competition, as well as do something good for the community on behalf of the Soldiers.
"All the Soldiers thought it was an awesome idea, and are very supportive of it," Webb said. "Once we saw the canned goods start to come in, we knew we were receiving more than what we had anticipated."
As the pile grew, so too did the Soldiers' initiative to get the items in the right hands where they will be distributed and used to feed families and individuals in need.
"The canned good will go towards feeding the homeless and poverty-stricken families throughout Clarksville," Webb said. "It was great to help out the community and great to see all the Soldiers across the regiment work together to support a good cause."