Clarksville, TN – Today is Cinco De Mayo, a Mexican holiday that has been widely adopted by people in the United States. The holiday marks the 1862 battle of Puebla, during which Mexican troops defeated the French army in an underdog victory that is now regarded as a symbol of Mexican national unity.
At Mexican restaurants across Clarksville tonight celebrations will be going full blast. "For Americans it is kinda like Cinco De Drinko. For them it has become a time that they can celebrate, and experience Mexican culture. first hand" said Verna Meza the owner of Torero's Fine Mexican Food.
Ismael Onate the owner of El Toro De Don Jose Mexican Restaurant, had a similar point of view, "We do more business on Cinco De Mayo than any other time of the year. Mexican culture has become so intertwined with American Culture, that Americans should feel comfortable enjoying all that Hispanic culture has to offer all year long."
"If the Mexicans lost that battle, the people of Mexico may have ended up speaking French," said Don Pancho the owner of the Don Pancho Mexican Restaurant. It's a good celebration with music and dancing. Everyone is like one big family.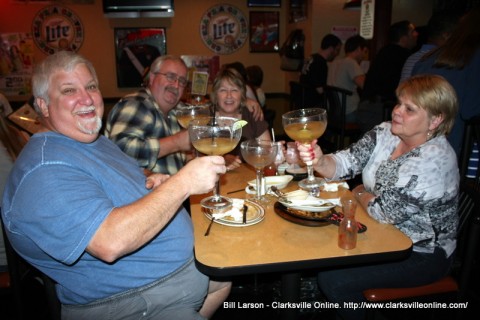 For Juanita Jones who founded the "Little Mexico and Latin Folklore" group it will be a very busy night. Her group has 23 dancers and they were busy dancing at the various celebrations around town. For her Cinco De Mayo is "A time to celebrate and for everyone to renew connections to their Hispanic heritage."
Celebrate Cinco De Mayo around town
Cinco De Mayo specials around town
El Toro De Don Jose Mexican Restaurant – 1200 Fort Campbell Blvd.
At El Toro they will be offering specials on margaritas. For Entertainment they will also have live music with one man on guitar doing rock songs, and the Mexican Folkloric Music and Dance Group performing. The restaurant will close at 10:30pm or when everyone leaves. Overflow seating and tables will be available under a tent outside.
Manager, Mario Zanbrano is expecting their biggest crowd ever for Cinco De Mayo this year.
El Toro de Don José has been serving the Clarksville community since 1996. They serve delicious Mexican food including burritos, tacos, enchiladas, and traditional desserts with an open buffet for lunch and dinner. Happy Hour Monday to Wednesday from 5:00 PM to 10:00 PM. Come and join us and enjoy our delicious food and a variety of flavored margaritas that will sate the thirst of anyone.
Torero's Fine Mexican Food – 2088 Lowes drive
Torero's will be offering drink specials and giveaways all day long. On Sunday they will be hosting the Salsa Challenge with the public invited to sample competitors creations from 12:00pm-2:00pm
Pati Meza, General Manager said "This day gets bigger and bigger each year. That is why we are giving our customers drink specials and giveaways all day long. "
Guadalajara Mexican Grill – 1068 South Riverside drive
The Guadalajara Mexican Grill will have $2.00 Margaritas with Pitcher going for $10.99. Their Monster Margaritas will satisfy anyones thirst at only $8.99. They will also be having special entree prices with their Taco Salad for $5.99, $0.99 Tacos, and Free soft drinks and tea with any dinner.
"It gets crazier every year. Last year, people were singing and dancing in the aisles," said Manager Celina Lopez.
The Guadalajara Mexican Grill Will be open until 10:00pm or until the last customer leaves.
Non-Mexican Establishments
Brunies – 101 Strawberry Alley (Legion Street)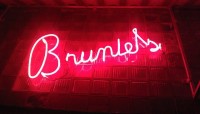 20 years ago Brunies opened the door, and will be holding a 20 year anniversary party tonight just in time for Cinco De Mayo. It's also Brunies 21st Birthday & she will be with us as well.
Brunie's features delicious German and American food, a large selection of domestic and imported beer, a friendly relaxed atmosphere, and probably some of the best and most diverse live music to be found in Clarksville! Brunie's is open from 11:00am til whenever on Monday through Wednesday; and Thursday through Saturdays 11:00am til Midnight. There is live music Every Thursday, Friday and most Saturday nights! Every Thursday night is an 'Open-mic/Writers night! Come on down and sign up to play your songs on Brunie's stage or just sit back and listen to some good talent! And remember…All of this is free! There is NEVER a cover charge at Brunies! Come on down and meet some of the most wonderful folks around!
Kelly's Pub & Karaoke – 116 Franklin Street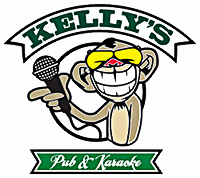 Kelly's Pub & Karaoke will be holding a Cinco De Shin Dig from 5:00pm till 3:00am which they describe as Cinco De Mayo Kelly's Pub style. Entertainment will be provided by La carnival hosted By the Clarksvillians. The pub will also be offering $4.00 margaritas or $10.00 for a Pitcher, $3.00 Corona Dos equis bottles! .50 cent Tacos, and a Nacho Buffet. This will be part of a benefit for the new Montgomery County Battered Women"s Shelter.
Located on Franklin Street in Downtown Historic Clarksville, Kelly's Pub & Karaoke has become a favorite "dive" bar for locals and visitors alike. If you like to sing karaoke or if you just like to go to a place "where everybody know your name", then Kelly's is the place for you.
Oneal's Bar and Grill – 1979 Madison Street
Oneal's Bar and Grill will be hosting Benji Olson and the Fragile Apples starting at 9:30pm.
Hailing from Green Bay, WI, Benjamin moved to Nashville in 2003. He released his first full length album "White Window" to critical acclaim, being named "Male Solo Artist of the Year" by the Southeast's largest major market rock radio station, The Buzz, in 2005. He has, inarguably, become a force in the independent music scene since then. Olson released his second album "Sun Will Shine" in 2007 and followed it up with a very successful Midwest and regional tour.
Since that time, Olson has been touring, released an EP "Cold October," and has just released his brand new album, "You Are Here"! Benjamin Olson and The Fragile Apples have since come together to put on one of the most engaging and entertaining live shows around!
O'Connor's Irish Pub & Grill – 1198 Tylertown Road
O'Connor's Irish Pub & Grill will be featuring the unsigned local band The Smoking Jaze from 10:00pm till 2:00am. The band describes themselves as a kickass party band that specializes in Country and Rock music.
Sunny's Lounge – 2051 Fort Campbell Boulevard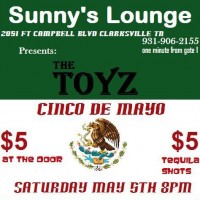 Starting at 8:00pm Sunny's Lounge will be prepsenting the musical stylings of the The Toyz, The Toyz are a LOUD, ROCKIN', full-service band whose members reside in the Southern Kentucky/Northern Tennessee area. Our female front and full, unique sound consistently prove that we are the band that promises HAPPY ENDINGS! Book The TOYZ soon for your club or private event! Please do not underestimate the LOUD & ROCKIN' description. If you have a small venue, you may want to book our B&B Acoustic Show instead.
Admission is $5.00 at the door. For Cinco De Mayo they are offering $1.00 off all drinks between 7:00pm-9:00pm, and $5.00 Tequlia shots.
The Coup – 819 Crossland Avenue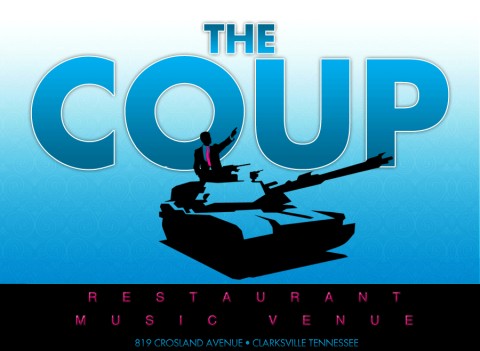 At the Coup you can enjoy music by Gypsylifter and Magnum Opera.
The Gilroy – 140 University Avenue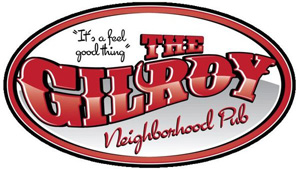 Come celebrate Cinco De Mayo at The Gilroy starting at 7:00pm. The evenings entertainment will be provided by Reverbo Controlo and Geezy.
Have you ever seen a band that radiates extreme amounts of energy from the stage to the crowd? Have you ever seen a band captivate a crowd from the moment they play the first note till the moment the power is turned off? That band is Reverb Control, a highly energetic rock band that sounds like a wall of music that ignites any crowd put in front of them. They don't just put on shows, they put on concerts. Reverb Control's members come from diverse backgrounds and musical influences. Working all of that together is what makes them the ultimate band. One stage at a time they are spreading the party around to everyone that comes in contact with them.
The Gilroy Pub will have $3.00 you-call-its until 10pm and $2.00 Margaritas 7:00pm-8:00pm. They will also be holding a Taco Eating Contest with a $100.00 Grand Prize. For Table Reservations:
The Lodge – 3025 Mr C. Drive (Near Governors Square Mall)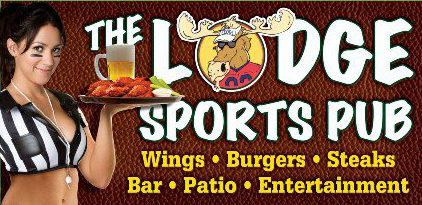 The Lodge will be featuring the Mike Robinson Band inside and DJ Cricket and DJ Felix on the Porch.
The Warehouse – 20 McClure Street

The Warehouse will be jamming with the band LIT kicking off at 9:00pm. Lit is an alternative rock band from Fullerton, California. They have released several singles in the late 1990s and early 2000s including their #1 hit "My Own Worst Enemy", "Miserable", "Zip-Lock", "Over My Head", "Lipstick and Bruises", "Addicted", "Looks Like They Were Right", and "Times Like This". The have released 4 albums Tripping the Light Fantastic, A Place in the Sun, Atomic, Lit; and they are about to release their fifth, The View From The Bottom on Megaforce Records.
Also playing will be A Thousand Horses, Artifas, and The Great Affairs.
Admission will be $20.00.
Photo Gallery
The 2011 Cinco De Mayo Celebration in Clarksville, TN