Greg Guinn takes Senior Division Title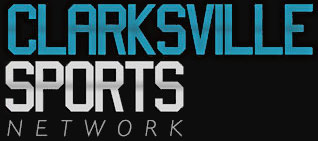 Clarksville, TN – Entering Sunday's final round at the Wendy's Invitational at Swan Lake Golf Course, Austin Peay State University junior Dustin Korte knew he'd need to turn in a near flawless round to have a shot at winning Clarksville's first major amateur golf  tournament of the year.
18 holes later, Korte not only had a shot at winning the tournament, he had a shot at making history.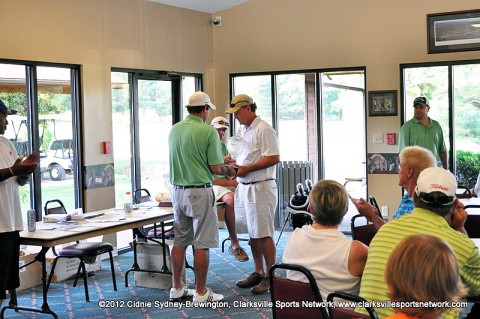 After firing an opening-round 70 Saturday, Korte turned in the lowest round in Wendy's Invitational history Sunday, stringing together eight birdies to finish with a two-day 133 and a one-strike win over his former APSU teammate Brian Balthrop.
Despite trailing for virtually the entire tournament, the 20-year-old Korte seemed to get stronger as Sunday went on, posting birdie after birdie as he continued to climb up the leaderboard.
"After 11 or 12 holes I was four under for the tournament and said to myself that if I could get within two shots of (Balthrop) with three holes to go I could tie or win," Korte said. "That's when it just clicked. I played about as solid as I could have today."
Playing in the next-to-last group, Korte said he tried to stay focused on his game while also keeping tabs on Balthrop's round.
"I kept asking the guys to find out where Brian was and what he was shooting. Some guys don't like to know (the scores of their opponent) but I kind of like to know."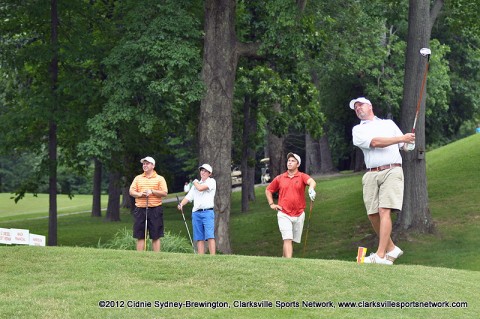 After sinking a birdie putt on No. 18 to get to 9-under, Korte put the pressure on Balthrop, who turned in a great 5-under Sunday round of his own that included four birdies on the front nine.
With Korte already in as the leader in the clubhouse, Balthrop just missed a 10-foot birdie putt on the final hole that would have forced a playoff for the tournament championship.
"It means a lot, especially to beat someone as good as Brian," Korte said. "I played against him my first year or two years in college. Once he gets in that mindset and gets his confidence going, it's hard to beat him."
Perhaps more importantly, the win also ensured Korte an automatic berth into September's Mann Smith and Cummings Tournament of Champions, which adds to an already packed summer schedule for the upcoming Govs senior.
"I'm going to be playing a lot of events here over the next few weeks," Korte said. "I'll be playing the Waterloo Open in Iowa as well as the US Amateur qualifier in Iowa City. Hopefully I qualify for that but if not, we'll just start getting ready for next year's season."
Korte's APSU teammate Tucker Wallace finished in third place, posting back-to-back rounds of 69.
Rossview High School senior and UT-Martin signee Tyler Guy posted a Sunday 67 to move into fourth place with a two-day 138.
Todd Greene, who took a share of the lead after a birdie on No. 1 fired an even 71 on Sunday to finish with a two-day 140 and sole possession of fifth place.
Clarksville High School standout Hunter Richardson, who entered the day one shot back of Balthrop for the tournament lead, struggled on the back nine and finished three over on Sunday.
2011 Wendy's winner Greg Guinn won this year's Senior Division title with a two-day total of 134 that included a blistering Sunday 65.
"It was a lot of fun," Guinn said of the two-day tournament. "I wasn't 100 percent entering this weekend so I decided not to defend the Open title that I won last year and the Senior Division title was one of the tournaments I hadn't yet to win in town. That was fun to get off of the list."
The Clarksville Golf Association will now take a one-week break before resuming play at the Commanding General's Tournament at Cole Park June 2nd-3rd.
Details for all upcoming tournaments can be found at www.clarksvillegolfassociation.org.
2012 Wendy's Invitational Results
OPEN DIVISION
Championship Flight
DUSTIN KORTE                         70      63      133
BRIAN BALTHROP                     68      66      134
TUCKER WALLACE                   69      69      138
TYLER GUY                              71      67      138
TODD GREENE                         69      71      140
BILL SITES                                73      69      142
HUNTER RICHARDSON             69      74      143
JUSTIN BURNEY                       71      72      143
JEFF CHANDLER                      72      72      144
KOREY SMITH                          70      75      145
TYLER PHILLIPS                       72      74      146
JAMIE SCHACHT                       73      74      147
JONATHAN SEWELL                 72      81      153
1st Flight
GRAHAM SLEIGH                      74      66      140
DON PARSONS                        80      66      146
BOBBY YINGLING                     75      73      148
DOUG GOLDEN                        74      75      149
JAMIE WEBB                            75      75      150
ROB CLOUSER                         74      76      150
HUNTER RYE                            78      72      150
STEVE BLACKWELL                 75      76      151
PAYTON WILLIAMS                   76      77      153
KELLY HOLLIDAY                     74      80      154
JAKE PETERSON                     78      76      154
MARK BLACK                           78      76      154
CLEVE GUINN                           76      79      155
WESTON SARTAIN                    77      85      162
CHUCK WALLACE                     78      87      165
2nd Flight
WES PARSONS                        79      72      151
CHIP TURNER                           81      75      156
COLIN WELKER                        80      77      157
HOLLY BATEY                          82      80      162
ROBERT LANGFORD                90      74      164
TYLER BALL                             81      83      164
JUSTIN PAN                              84      80      164
FARRELL SWINDELL                 83      87      170
PERRY SCACHETTI                   83      89      172
MATTHEW RUCKER                  84      90      174
RICKY BRISKEY                        83      97      180
3rd Flight
ALAN VAILLENCOURT               86      80      166
CHRISTIAN MOORE                   87      80      167
HASKELL FINK                          88      79      167
JOSH MCWHIRTER                   89      82      171
MIKE HYAMS JR                       87      86      173
TY KOELKER                            85      88      173
JUSTIN SEAY                            85      89      174
TIM FITTING                               87      89      176
TYLER BRITT                             89      90      179
TIM JARRETT                            89      90      179
NICK EMERSON                        94      88      182
SEAN O'MALLEY                      94      91      185
KEVIN KAUFFMAN                    100    93      193
JOHN ROMERO                        105    92      197
MATTHEW HINTON                    116    115    231
SENIOR DIVISION
Championship Flight
GREG GUINN                            69      65      134
BRAD VANKIRK                        70      69      139
MARCUS SARTAIN                    73      71      144
MIKE TAYLOR                           71      74      145
MIKE WELKER                          75      71      146
RICK RICHARDSON                   74      72      146
TOM HARTZ                              74      73      147
BOB CARTWRIGHT                    77      70      147
BRUCE WALKER                       75      73      148
TOMMY SHEARON                    73      76      149
JIM BRANNEN                           77      73      150
JOHN TOWELL                          75      77      152
AARON RYE                             77      78      155
TED CROZIER JR                      72      84      156
JIM MASHBURN                        77      83      160
JEFF CAMPEAU                       77      84      161
1st Flight
JOHN IGNACIO                          78      73      151
RICHARD ASHBROOK               78      74      152
JEFF WHITLOW                         79      74      153
DANNY BARNES                       79      75      154
FIERCE OLIVER                        80      74      154
HAROLD HENSLEY                   78      77      155
RON JACKSON                         78      77      155
RONNIE SEAY                          80      76      156
TOM EDWARDS                        78      80      158
LARRY MCLEOD                       79      79      158
BILL WILKINSON                       83      77      160
WALTON SMITH JR                   82      79      161
DICKY SEAY                             84      80      164
RON GRAY                               85      79      164
DENNIS KOLB                           86      80      166
MIKE O'MALLEY                       88      84      172
BOBBY PROCTOR                    84      90      174
RON SLEIGH                             89      85      174
ERNIE BRIGGS                         92      84      176
SAMUEL MAXWELL                  89      89      178
WILLIS BRYANT                        96      86      182
FRANK FACHILLA                     97      98      195