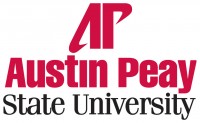 Clarksville, TN – Austin Peay State University (APSU) is harnessing "the Netflix effect" to new heights.
More than a year ago, APSU launched Degree Compass, a course recommendation system to help students stay on track toward graduation by. It was dubbed "the Netflix effect" because it provides students with personalized recommendations based on their academic transcript, similar to the way Netflix makes movie suggestions to customers.
The effort quickly garnered statewide and national attention, becoming the centerpiece last summer for a $1 million Complete College America grant awarded to Tennessee with support from the Bill and Melinda Gates Foundation.
Degree Compass also was featured by Educause in a new e-book, titled "Game Changers," released this month about how colleges and universities are finding innovative ways to reach more learners effectively and with greater impact.
Now, Degree Compass is internationally known.
On May 18th, APSU received a Learning Impact 2012 bronze award from the IMS Global Learning Consortium in Toronto, Canada, during its worldwide annual competition.
APSU was among 26 finalists invited from around the world to participate in the exhibit. Nominated by Sungard Higher Education, APSU was the only American university to receive an award designation at the conference.
Learning Impact is an annual awards program and conference that focuses on improving the impact of technology in helping to address significant educational challenges. The awards are unique in that they recognize the use of technology in context. Nominations include not only the technology, but also the results achieved by an educational institution to improve learning.
There were two categories of awards, one for established technology projects and the other for research and development projects. Degree Compass is an established project developed by Dr. Tristan Denley, provost and vice president of academic affairs at APSU.
The success and popularity of Degree Compass continue to grow. It is being implemented this summer at the University of Memphis, Nashville State Community College and Volunteer State Community College as part of the $1 million grant.
Degree Compass is only part of an institution-wide commitment to student success at APSU. Modeled on two successful Tennessee Completion Academies that were based on Complete College America's national academies, APSU recently held the first College Completion Academy on a university campus. The event brought noted experts in higher education to campus to work with more than 100 faculty and staff who focused on the next ideas to impact student success at APSU.
For more information, call the APSU Office of Academic Affairs, 931.221.7676.