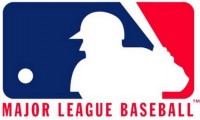 New York, NY – Pitcher Zach Toney and outfielder Michael Blanchard, recent Austin Peay State University baseball alumni, were each selected on Day 3 of Major League Baseball's First-Year Player Draft, Wednesday.
Toney, of D'Iberville, MS, was selected in the 28th round (801st overall picked) by the Chicago White Sox. A first-team All-Ohio Valley Conference selection, he completed his senior campaign with the Govs with a 5-3 record and 3.10 ERA.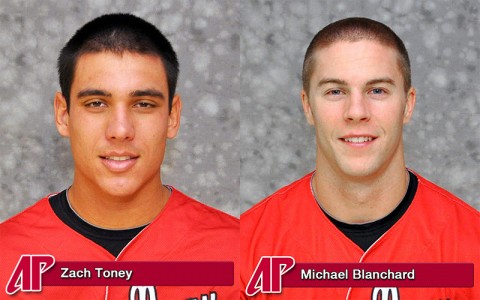 Toney also recorded a save in the Govs OVC Baseball Championship-clinching victory against Eastern Illinois. In addition, he posted a complete-game three-hit shutout against Morehead State.
Blanchard, of Memphis, TN, was selected in the 30th round (928th overall pick) by the San Francisco Giants. A second-team All-OVC honoree, he batted .290 with a .405 on-base percentage while batting in the leadoff spot for most of the 2012 campaign. Blanchard was particularly dangerous when bunting, recording 22 bunt base hits.
Including Toney and Blanchard, Austin Peay has had 13 players drafted in the MLB First-Year Player Draft since 2003. Three of those draftees – A.J. Ellis (Los Angeles Dodgers), Shawn Kelley (Seattle Mariners) and Matt Reynolds (Colorado Rockies) – are currently playing in the major leagues and another four are currently in the minors.