Most people think that when school is out, teachers just sit around all summer with a glass of iced tea in one hand and a remote control for their television in the other. Granted, occasionally that is the case; however, teachers also have to complete 30 hours of professional development each year, so a number of their "vacation" days are devoted to sitting and listening to an "expert" tell them how to teach.
This year Robertson County teachers were privileged to hear Ann Shaw, a South Carolina educator who represents the National Institute for Excellence in Teaching (NIET). Ms. Shaw first presented 20 pages of handouts to each teacher for her speech entitled "From Proficient to Exemplary—Kicking It Up!"
Because teachers now have a new method of being evaluated, they are being trained constantly in how to get a passing grade in this system. Some members of the class from Robertson County were quietly discussing how their principal began evaluating them during the first weeks of school and held major evaluations on the first days after fall break.
One seasoned teacher who has more than 30 years in local schools said during a break, "The teachers in this room are angry at the amount of paperwork that has been piled on them through this new system and the more they hear, the madder they get." Another described how his wife just took sick leave for a semester and then quit after having five preparations for high school English classes in addition to the extra paperwork required for the new evaluation system.
Ms. Shaw forged ahead with the three-hour session after having a technology delay that took three technicians to correct. She insisted that students will be taking major tests in the near future on computers as those teachers who do not have enough computers in their classrooms for every student looked at each other in amazement, wondering how this could be accomplished.
The standard mantra of the day was "alignment" and it was emphasized in the context of having each and every lesson aligned perfectly with the state standards required for that subject. Ms. Shaw kept reminding everyone that although there are 12 rubrics (areas in which the teacher is being judged during each evaluation period), the rubrics overlap and are not insurmountable. The goals are designed to have students reach college levels in each subject.
The teacher must first model what the student is to do, then provide materials and activities to help the student complete the assignment, and then circulate throughout the classroom to make sure the student is accomplishing the goals, Ms. Shaw reminded the class.
Ms. Shaw was surprised to learn that, unlike the state of South Carolina where she lives, Tennessee teachers do not have monetary incentives for having their students make higher grades on state assessments.
She said that standards for reading levels are being "beefed up" so that what used to be the level for a third grader is now expected for a second grade student. It is necessary to communicate the standards to students constantly to remind them what goal they are attempting to reach.
"Essays are the wave of the future," Ms. Shaw insisted. Common Core (the latest drive in education) has reduced the number of standards so that there are only seven for informational text (what the children read), for example. Students will, however, be researching in order to write papers on broader subjects.
She said that one teacher had her students hold up one finger if they felt they had just reached the introductory stage of the information, two fingers if they "got it," and three fingers if they felt they could teach the information to someone else. Ms. Shaw reminded teachers to give students examples constantly.
"You can teach but if they have not mastered, you have not taught," she said several times. "Begin with the end in mind. Beef up your assessments. Know your students—what their interests are, what their prior knowledge is."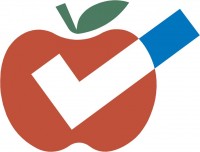 Teachers were reminded that every teacher in every subject is a literacy teacher. (This has been emphasized for years in Robertson County and all teachers have been trained in this direction.
Ms. Shaw also emphasized the four questions that have been the watchword in Robertson County for several years: What will I assess? How will I asses it? When will I assess it? What will I do if the student doesn't master the information?
"Metacognition—thinking about your thinking—is essential to teaching your students," she said. "Show them what is going through your mind when you approach the material. If there is no modeling, your students will be confused. If they are, stop and backtrack. Explain and model again."
She reminded teachers that a kindergartener or first grader has an attention span of about five to seven minutes and that increases until a fourth grader is able to concentrate for about 10 minutes. (This is the average for children who have no other health challenges or special difficulties learning.) Ms. Shaw said that you can lecture from eight to twelve minutes for students from third to seventh grade.
"Put the agenda on the board," she announced. "When kids are involved, scores go up!"
Make sure that students learn to use metaphors and similes because IQ tests are packed with them, she reminded. All students to progress at their own rate, of course. You have to keep them on track.
"Your lessons should be segmented by time: introduction, standards, working with the information and assessment should be included in each," she insisted. "If you aren't aligned with state standards, your students' grades will fall. Brisk pacing doesn't mean to skip through the information. Transitions are typically good in elementary school, but you have to remember that analyzing the material doesn't mean to identify or examine it."
Ms. Shaw said that she had just finished a training session with the principals in Robertson County. She had to remind them over and over that the rubrics in the evaluation system are not a checklist and that every rubric will not be evident in every lesson. She said it is supposed to be a growth model and that the evaluator is to err on the side of the teacher. They need to understand if a conceptual knowledge is evident and see if the rubrics are interconnected within the teaching session. The goal is effective teaching, not a lesson plan that shows ever single minute of the lesson outlined word by word.
Ms. Shaw said that in South Carolina, no teacher is allowed to be evaluated during the first six weeks of school when they are getting to know their students and are also receiving additional training in the evaluation process.
She said that group indicators for good teaching answer the following questions: Do kids know the rules of the group? Can any kids hide in the group? (Avoid participation.) Are all kids accountable in the group? Do we see mastery? Is there engagement? Did it enhance learning?
For the standards and objectives section of the rubric, these steps should be followed: Discuss the standards and objectives. Discuss sub-objectives. Make sure that alignment is evident. Connect to the previous learning and prior experiences. Make expectations clear. Display and model. Be sure mastery is obtained.
Ms. Shaw emphasized that teachers must know the learning style of every student in the class. She gave several web sites where these can be tested. Her examples for wait time included using hand signals, white boards and discussing with a partner. She also reminded teachers to be sure they are asking an equal number of questions to girls and boys.
Academic feedback can be obtained from homework, testing, sticky notes on the board and internal summaries in addition to questions in the classroom.
Ms. Shaw reminded everyone as the three hours drew to a close that they must present higher-level thinking questions based on Costa's Levels (one of the handouts) and Bloom's Taxonomy.
Teachers left the classroom dazed once more by the amount of concentrated effort required for each lesson every day.
One was overhead to say, "Ah, yes….all this is to be accomplished in our spare time and soon we'll all learn to walk on water."