Austin Peay State University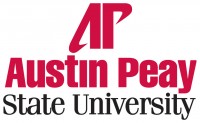 Clarksville, TN – The Austin Peay State University College of Business announces two workshops planned for students who need to take the Graduate Management Admission Test (GMAT) for graduate admission.
The GMAT measures verbal, mathematical and analytical and writing skills. Two workshops, one in math and the other in language skills and writing, will be available to help prepare test-takers succeed in these areas.
The GMAT math workshop will be held from 1:00pm-3:00pm, Saturday, June 30th. The GMAT writing workshop will be held from 1:00pm-3:00pm, Saturday, July 7th. Both workshops will be conducted in the Marks Building, Room 110.
An official score on the GMAT is one of the admissions requirements for the Master of Science in management degree program, designed for students with a bachelor's degree in any field.
The M.S. in management degree program offers convenient online courses, fast-track terms that last just eight weeks and the option to graduate in 12 months or 24 months.
For more information about the degree program or the GMAT test, go online to http://www.apsu.edu/masters-mgmt or email Carlene Smith, program director/adviser, .