Clarksville, TN – Kaye Jones, President of the Citizens Police Academy Alumni Association (CPAA), presented the Clarksville Police Department with over $3,600 of invaluable equipment for the bike officers.
The equipment consisted of microphone systems which allow officers to operate their police radios without removing their hands from the bike; bicycle helmet covers for better visibility and weather protection, and locks for securing the bikes.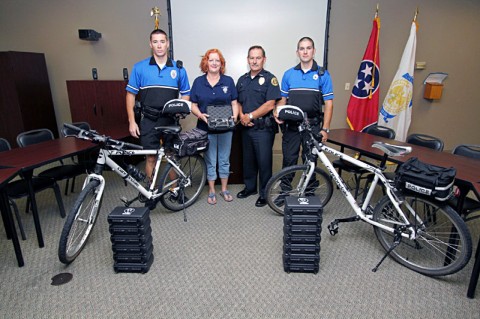 The CPAA is a self-sufficient organization made up of previous Citizens Police Academy graduates.
The CPAA have been ardent supporters of the Police Department purchasing equipment for officers, providing recognition for retirees, and a driving force behind the Student Traffic Awareness Training program.