Governors Own Marching Band Continues to Grow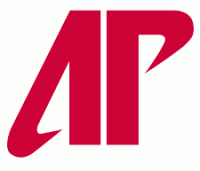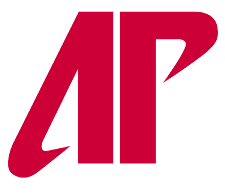 Clarksville, TN – In 2006, the sports writer Ivan Maisel published an article on ESPN.com listing the 20 reasons college football is better than the NFL. For reason no. 12, he listed "College halftimes."

"College halftime means tradition," he wrote. "Marching bands dot the I in Ohio or at least rouse the emotions by playing the fight song…it's an inestimable part of the college football experience. NFL halftime means, um, time to make a sandwich."

He makes a good point, but this "experience" that lingers over college football games doesn't occur only at halftime. Marching bands incite crowds from kick-off to the final seconds of the fourth quarter, and it's hard to imagine watching football on Saturdays without hearing the sounds of drums and horns.

"The marching band is a part of the culture of the football game," John Schnettler, director of the Austin Peay State University Governors' Own Marching Band, said. "The band leads the cheers the crowd does."

In 2010, Schnettler came to APSU with the job of increasing the marching band's presence and stature on campus. He has achieved that by cultivating a new, energetic attitude on the practice field, leading the program to grow from about 100 members when he first arrived to 155 members this fall. And he's still on the lookout for more student musicians seeking to be part of this APSU tradition.

"I think a university of our size could accompany over 200 members, and I think that's easily achievable," he said.

When Schnettler arrived at APSU two years ago, about 80 percent of the members of the GOMB were music majors. The band has always been open to non-music majors, but this group tended to shy away from participating.

"That was something I identified right away as an area for growth," he said. "Now, we're about 40 percent music majors and about 60 percent non-music majors. The growth has come almost exclusively from the non-major population."

To attract these students, and many of their friends participating in high school marching bands, Schnettler has strived to create an atmosphere where these young musicians enjoy being part of the band. The positive energy on the practice field has already transformed to more kinetic performances in Governors Stadium on Saturdays.

"The quality has increased, and everybody wants to be part of something that is good," he said. "The atmosphere is more positive and the product we're putting out is much better. Both of which people want to be a part of."

As Schnettler works to grow the GOMB program, he points out that this is one of the best times to be a part of the marching band. That's because the University already has a strong basketball program and the football team is now playing more big name opponents, such as this year's game against Virginia Tech.

"The university is growing and the athletics programs are representing it on a bigger stage," Schnettler said. "I think the students pick up on that also. Whenever there's excitement, they want to be a part of that."

That excitement will be performing for all home football games this fall. For more information on the APSU marching band or to hear clips of performances, visit them online at http://www.apsu.edu/music/gomb.



Sections
Education
Topics
APSU, Austin Peay State University, Clarksville TN, COMB, ESPN.com, Governors Own Marching Band, Governors Stadium, Ivan Maisel, John Schnettle, marching bands, National Football League, NFL