Limited Services Remain Open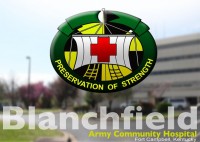 Fort Campbell, KY – Blanchfield Army Community Hospital personnel join the Army-wide suicide prevention training effort September 27th. As hospital staff supports the worldwide focus to promote good health, teammate involvement, risk reduction and resilience training, BACH primary care and specialty care services will be closed.
The Town Center Pharmacy, inpatient services and the laboratory will remain open September 27th.
The Emergency Center continues to remain open 24 hours a day, seven days a week for acute and emergency medical care. Please remember that all patients should check into the Emergency Center for all emergency and urgent care needs.