Clarksville, TN – On October 31st, 2012, Clarksville Police were called to 1318 Sonja Drive for a domestic in progress. When officers arrived, they found a man, Matthew Walter, with an injury above his left eyebrow.
The investigation revealed there had been a physical confrontation between Walter and his girlfriend. Based on the officer's investigation, Matthew Walter was determined to be the primary aggressor and was taken in custody.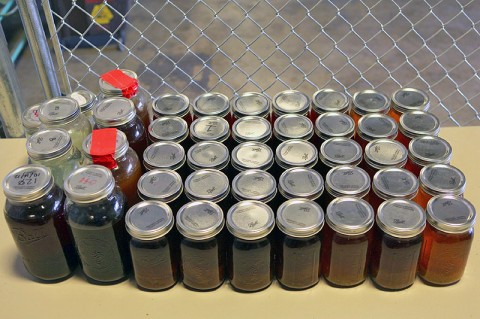 While inside of the residence officers spotted something out of the ordinary– a moonshine still near the kitchen area, five buckets of corn mash, 44 jars of finished product and other manufacturing paraphernalia.
Based on information gathering during the investigation, Walter manufactures and sells the moonshine to people he works with.
Agent Daryl Pace assumed the investigation into the violation of alcohol beverage laws and charges are pending.
Matthew Walter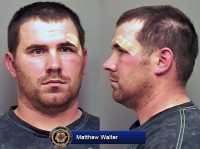 Name: Matthew Walter (W/M)
DOB: 9/15/82
Given Address: 1318 Sonja Drive, Clarksville, TN
Arresting Officer: Ronald Brown, Jr.
Charged With: Domestic Assault
Booked Into: Montgomery County Jail
Bond: $5,000.