Clarksville, TN – The weekly Clarksville Parks and Recreation Department Recreation Report provides Clarksvillians with a glimpse at the activities and events that are available from the Parks and Recreation Department for them to enjoy together as a family.
This weeks highlights include:
Handmade Holidays
Silver Social
Christmas on the Cumberland to Begin this Month
Christmas Parade
Downtown for the Holidays Christmas Cookie Bake-Off
Register now for the Jingle Bell Jog 5K
Handmade Holidays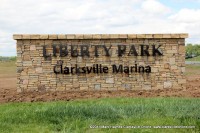 Mark your calendars for the first-ever Handmade Holidays event at the newly opened Wilma Rudolph Event Center, located at Liberty Park. The event is scheduled to take place November 17th from 10:00am to 6:00pm and November 18th from noon to 5:00pm.
Over thirty vendors will be on hand showcasing handmade and handcrafted items. The event is free and open to the public.
Silver Social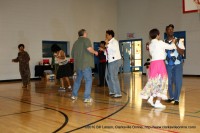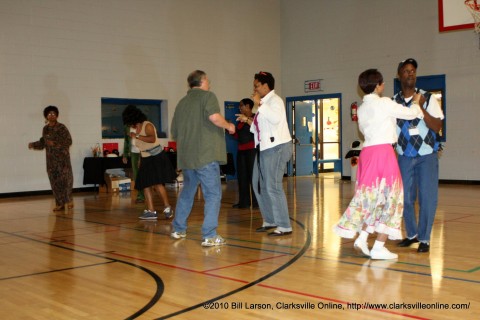 Adults, ages 50 and up, join the Distinguished Steppers Unlimited, LLC, at the Kleeman Community Center, Saturday, November 17th from 7:00pm to 11:00pm, as they host a semi-formal dance party for residents to socialize and to meet new friends.
Enjoy food, DJ and more!
Christmas on the Cumberland to Begin this Month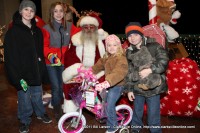 The Christmas on the Cumberland Grand Opening Celebration is set for November 20th at McGregor Park. Join us at 6:30pm to watch the entire RiverWalk come to life with over one million lights! This popular Christmas on the Cumberland walk-through event will be open through January 5th. Event hours are 5:00pm-10:00pm, Sunday through Thursday and 5:00pm-11:00pm on Fridays and Saturdays.
Throughout the event, there will be several weekend opportunities for children and their families to participate in family oriented activities. Children of all ages are sure to love Christmas on the Cumberland.
For more information, visit www.cityofclarksville.com.
Christmas Parade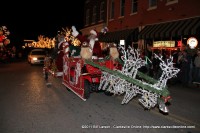 Register today for the 53rd Annual Christmas Parade, hosted by The City of Clarksville, Montgomery County Government and Agero. The parade will be a night-time, lighted parade, scheduled for December 1st, 2012 beginning at 5:00pm. This year's theme is "Christmas around the World".
Parade entry forms are available at the city's three community centers, the Parks and Recreation office, and online at www.mcgtn.org. You can also log on to recpro.cityofclarksville.com to register. The cost to enter is $30.00 for all entries except churches and civic groups.
All entries must also be accompanied by an unwrapped new toy, non-perishable food items, or grocery store gift cards valued at $25.00. These will be collected the day of the parade. Church and civic groups need only donate the donation valued at $25.00 for entry. Deadline to enter is November 29th.
Downtown for the Holidays Christmas Cookie Bake-Off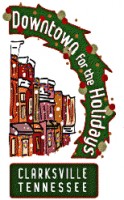 It is once again time to gather your favorite recipes and begin preparing for the 4th Annual Christmas Cookie Bake-off. Bake your favorite holiday treat and submit your entry to Ingredients, located at 100 Strawberry Alley by 4:00pm on December 1st.
Entry fee is 5 samples for judging along with 2 dozen treats which will be donated to a local charity.
Entries will be judged according to taste, presentation, and originality.
Register now for the Jingle Bell Jog 5K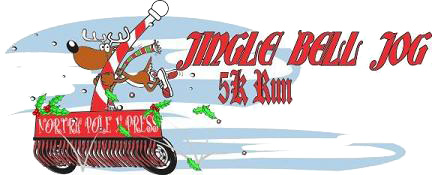 As part of our Downtown for the Holidays Celebration, December 1st, the City of Clarksville and Run for a Reason has partnered to host the Jingle Bell Jog 5K with all proceeds benefitting The Food Initiative.
The race will begin with a one mile fun run at 8:00am, followed by the 5K. You can register now at www.active.com.
Deadline to register is November 29th.