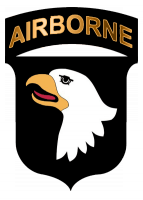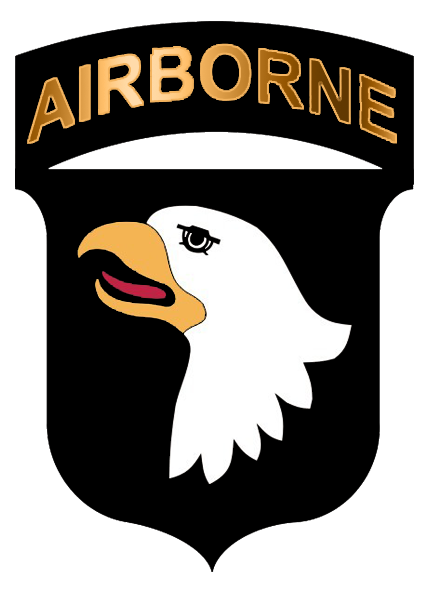 Fort Campbell, KY – An early morning flight into Campbell Army airfield on Fort Campbell, Kentucky brought 186 soldiers home to the families in time for the Christmas holidays. The flight included 151 Strike Advisory Team soldiers, and 35 soldiers from the 716th Military Police Battalion.

The soldiers were returning from a nine-month deployment to Regional Command East in Afghanistan, where they continued the process of readying the Afghan National Security Forces for the 2014 withdrawal of American troops from Afghanistan.

The flight arrived 24 hours after it was originally expected as a result of inclement weather in Shannon in County Clare, Ireland.

The Personnel Processing Center was filled to capacity as loved ones of the arriving soldiers eagerly waited for the flight to come in, and 15 minutes before the flight arrived the family members were allowed to proceed outdoors to wait on for a chance to see the flight bearing their loved ones arrive.

Wife Debbie Threadgill and mom Karen Gattis were on hand waiting for Capt. Eric Threadgill to return home on this flight. "We are so excited, and happy he is returning home to us," Debbie said. "I just can't wait to see him! He is coming back home just in time for Christmas, it's a great present!" I asked them what he was most looking forward to what he was home again, "He's looking forward to drinking a Corona when he gets home", said Debbie. "He just wants a cold beer" chimed in mother Karen. While Eric was overseas keeping in touch via the Internet was a breeze said Debbie, "We would Facebook or Message, and we've Skyped a few times. So keeping in touch was not too bad."

Maintaining lines of communication with those back at home is very important for the troops when they are deployed. "Keeping the families well informed is so important," said Sgt. Joe Padula, the 2nd Brigade Combat Team's Public Affairs Officer. "If not, then the rumor mill start to happen, and that's when wrong or misleading information begins to spread. So it is vital for us to make sure that the right information from downrange from Regional Command East gets to us, so we can then disseminate it to the family members to ensure that they are well informed because they are such a vital part of the Strike family."

He continued, "We have multiple tools at our disposal to accomplish that, the video teleconferencing system, phone contact by military lines, and lo and behold in today's day and age the social networking world is another great way to stay in contact with everyone, while minding operational security still saying, hey, how you doing; and can't wait to see you. It's pretty good. You get to see some of the pictures that they post up there, and read about some of great stuff that they are doing."

But making sure the process works both direction is just as important, "Making sure that the soldier on the ground knows what's going on back home, knows what he's over there fighting for it, making sure that he knows that his home is safe. And that is so important to the mission, because it helps keep his mind focused in the right place. If he's worrying about what's going on back home, he can't keep his full focus on the mission over there. So making sure that they have enough information on what's going on back home is imperative to the mission down there."

Suzie Liberatore was also there waiting for her husband Christopher, "It feels really good for to know he's coming home. I am full of excitement and nerves! "When the plane touches down, I'm going to be so excited, I will be screaming!," she said. "You know, they still have to go in turn in their weapons and stuff, once they get through the Welcome Home Ceremony, but after that it's golden!" Christopher is looking forward to going home to New York for Christmas, "That's what were from so we're going back up there. We're probably going to the Great Smokey Mountains for New Year's."

Natasha Perez was waiting with her 3 children Carly, Corbin, and Dylan for her husband Staff Sgt. Perez to come back home to them. "It's the best present ever," Natasha said. The kids chimed in, "Yeah." While daughter Carly feels that it is going to be "nice to have him back," for the younger kids, there is an element of fear as one of the boys added that he is going to be a little "Scared!" To which mom Natasha asked, "Scared, Yeah?"

That is a valid concern because no matter how much you love each other a deployment can change a soldier, and families have to work together to cope with those changes. A soldier may have seen or done things that have changed them during the time overseas, and not always for the better. Both the families and the soldiers are given the integration briefs which are designed to help them recognize and cope with any issues that may arise.

"We will do lots of cuddling," said Natasha. "Chilling, and watching TV and movies together as a family. As well as visiting the International House of Pancakes." Carly added, "It's His favorite place." "We're going to pick up where we left off." Natasha continued, "We're used to this. This is our 3rd time. So it's nothing new for us, we just jump back into our routines, and we keep going."

Mom Jackie Smith and sister Laura Hess were waiting for Michael Hess. This no way to describe the relief that we will feel said Jackie, "There's no words for it. I am speechless I can't wait! I want to see his boots on the ground. It's going to be a very emotional moment."

The family is from Minnesota and Michael will be looking forward to all that comes with that. "He's mentioned pine trees," said Jackie and "snowboarding" added sister Laura.

The flight touched down around 2:56am to the cheers of the soldier's loved ones. After landing the plane taxied to the disembarking point, where the passenger boarding stairs were moved in position. Cheers rose again when the door to the plane opened; and again when the first soldiers appeared in the door. After deplaning as the soldiers walked slowly to the terminal; every soldier's eyes were focused on the crowd searching for their loved ones. The crowd was doing the same, and as those in the crowd spotted their soldier, they shouted out his or her name to attract their attention.

When the soldiers had passed, the families returned into the terminal to take part in the short ceremony that was all that stood between them and their loved ones.

The soldiers drop off their weapons, then the Ceremony officially begins as the soldiers march together into the facility as those in the crowd cheer wildly for them.

There is a brief ceremony consisting of a short prayer of thanks for their return, followed by remarks by Maj. Gen. James C. McConville, the Commanding General of the 101st Airborne Division (Air Assault).
Welcome home and congratulations on a job extremely well done. Please join me in giving them a hand.
The crowd gave the soldiers a round of applause.
This morning we welcome back to units Team Strike, and the 716th MP's. These 2 units played an absolutely critical role in Afghanistan. People ask what winning is in Afghanistan; winning in Afghanistan is helping the Afghan National Security Forces to secure their country.

That is precisely what these soldiers did these soldiers worked closely with the Afghan army, the Afghan border police, and they Afghan police and given them the capacity to stand up and secure the country. I've been over there and I've seen the results and the progress that they've made a significant difference. And we're very very proud of what they did in Afghanistan. Please join me in given them a hand again!
The crowd obliged him willingly!
I would also like to recognize Strike 6 who is here with us tonight; Col. Dan Walrath epitomizes what a screaming Eagle soldier is!
The crowd broke out in spontaneous applause. McConville continued:
He epitomizes what is screaming Eagle soldier and leader is. He led from the front. He was there with his soldiers, he never quits, and we're just damn proud of him.
The general than address the families and loved ones who were there to see the soldiers arrive.
I want to thank the families and friends, and there are whole bunch of them out here today. I want to thank you for your unwavering support over the last many months. I see a lot of children here, and that means that we had lot of single parents raising our children while they were gone. We couldn't do what we do without you. And so let me give you a hand for your selfless service!
The soldiers vigorously applauded along with their general. McConville, and then addressed the returning soldiers directly.
To the soldiers and stamina for me combat affects everybody. As you come back. Were going to spend the next couple of weeks on reintegration. If you are having a tough time. Don't be afraid to get help! We have helped their and it's there to make sure that we all come back together and we can work through this.

Years from now people are going to ask you what you did during the war on terrorism, what you did when your country was attacked, and you can now proudly pop out your chest and tell them that you served your country. That you are part of that 1% that served their country in combat. And so on behalf of all the screaming Eagles, we are extremely proud of your service, how well you represented this great division, you certainly have lived up to the legacy! Air assault!
The ceremony concludes with the 101st Airborne Division band playing the Division Song and the Army Song as the soldiers and families sing along. Finally, the soldiers are dismissed concluding the ceremony.
At the conclusion of the ceremony, the Soldiers are given 20 minutes of family time which enables them to begin the reunification process with their families. It's quite a sight to see as these brave warriors rock hard demeanor melt when they hold their children, and kiss their mothers, wives, or girlfriends for the first time in a year. Believe me, there is never a dry eye in the house.
After the visitation time is over the soldiers formed back up, the soldiers marched from the terminal and board buses to go to their unit to turn in weapons and other sensitive items before they are released to be with their families.
The soldier's families are then given a short brief on reintegration issues, and then return to their vehicles to go pick up their loved ones once their turn-in was complete.
Photo Gallery
About Bill Larson
Sections
News
Topics
101st Airborne Division, 2nd Brigade Combat Team, 716th Military Police Battalion, Afghanistan, Carly Perez, Christopher Liberatore, Corbin Perez, Debbie Threadgill, Dylan Perez, Eric Threadgill, Fort Campbell KY, Jackie Smith, James C. McConville, Joe Padula, Karen Gattis, Laura Hess, Michael Hess, Natasha Perez, RC-East, Regional Command East, Strike, Suzie Liberatore, U.S. Army, Welcome Home Ceremony