Written by U.S. Army Spc. Brian Smith-Dutton
3rd Brigade Combat Team, 101st Airborne Division Public Affairs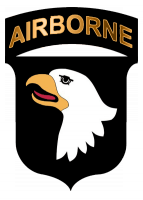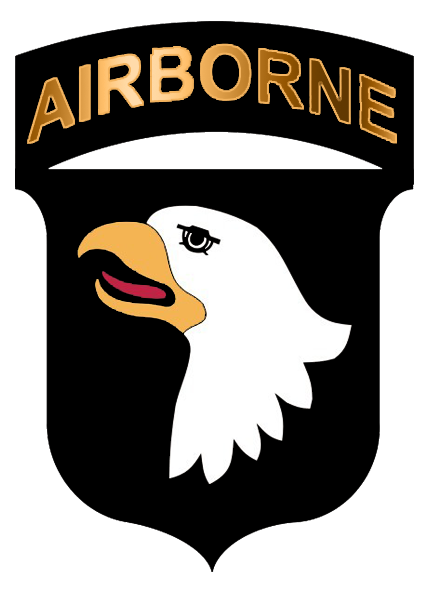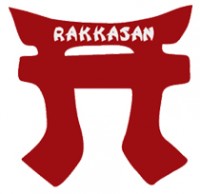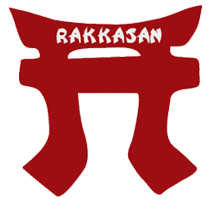 Khowst Province, Afghanistan – During this holiday season, Soldiers with the 3rd Brigade Combat Team "Rakkasans," 101st Airborne Division (Air Assault), will be spending the holidays deployed while in support of Operation Enduring Freedom.

The currently deployed Rakkasans are unable to spend the holidays with their families, but with the reality of deployment at hand they still have the support from both the American people and the military.

With many Soldiers being all-too familiar with deployment life, some are new to the Army life itself. To be away from family and friends for the first time could prove to be painful and lonely, but being deployed does not mean the nonexistence of the holiday season here in Afghanistan.

Soldiers are receiving both the large amount of support from the American people in the form of care packages as well as great effort from the military to help cope with being away from loved ones during this highly celebrated season.

However, many Soldiers will spend their Christmas day doing the same duties as any other day.

Pfc. Geoffrey Mckenzie, a chemical equipment repair specialist assigned to Headquarters, Headquarters Company, 3rd Special Troops Battalion, was part of the force protection detail, which included a six-hour tower guard shift.

"This is one of the most important jobs for us while being deployed," said Mckenzie. "We are the first line of defense for FOB Salerno."
The first-time deployer continued on to say, "I knew what I was signing up for."

A native of Jamaica, McKenzie is full of pride with his job and thankful for having earned his place in the Rakkasans.

"I am extremely proud to be here," said McKenzie. "Very proud to be serving in the United States Army and the Rakkasans. I wouldn't have it any other way," said Mckenzie.

Though most of the world will be celebrating Christmas with their families and opening gifts this Christmas; there are still many Soldiers deployed in support of Operation Enduring Freedom. Rakkasans have not lost sight of the mission.

Although they find themselves in a distant part of the world, the Army keeps morale a high priority.

Military support plays an important role in the morale and welfare of the deployed men and women.

"Morale is as important as bullets," said Command Sgt. Maj. Eric Crabtree, Command Sgt. Maj., 3rd BCT. "During the holidays we talk to our Soldiers about how much they've accomplished, not only in Afghanistan, but in their lives."

Army support comes in many different ways, such as camp KOKORO, a Morale, Welfare and recreation facility for Soldiers. The facility is designed to give a few days of rest and relaxation, as well as offer strong religious support to help with combat stress.

"We have five chaplains here," said Capt. Willie J Newton Jr., Battalion Chaplain, 3rd STB. "Some of which will be traveling out to the Combat Outposts while some will stay here to conduct religious services and offers support to the Soldiers."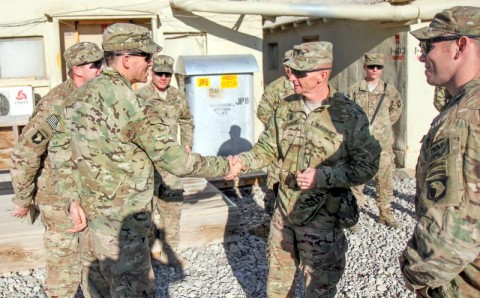 Another tremendous asset the Soldiers receive is the American people's tremendous amount of support.

"The American people have been very supportive and have provided a vast amount of resources in the form of care packages," said Newton. "Just yesterday we received more than 50 care packages."

Donations are sent here from multiple organizations and families who choose to support the troops. A percentage of the packages arrive to FOB Salerno and then are organized into categories for further distribution amongst the Salerno community through the use of the chaplains "free-x." A service provided by the chapel where they offer free items to Soldiers.

During the holiday season, the mail distribution center at Salerno prepares for massive amounts of donations.

"Over the past week we have averaged around 9,000 pounds of mail per day," said Crabtree. "The BCT revives hundreds of care packages from great organizations from all over the country and we ensure they are distributed to the small bases."

With the support from both the military and the American people, Soldiers this holiday season might have to spend it away from their family and friends; but they will not have to spend it alone. U.S. Soldiers have the support necessary to help keep morale high and keep them going, even through the holiday season.
Photo Gallery
Sections
News
Topics
101st Airborne Division, 320th Field Artillery Regiment, 3rd Brigade Combat Team, 3rd Special Troops Battalion, Afghanistan, Air Assault, Brian Boase, Brian Smith-Dutton, Christmas, Eric Crabtree, Forward Operating Base Salerno, Geoffrey McKenzie, Khowst Province, Operation Enduring Freedom, Rakkasans, Santa Clause, U.S. Army, Willie J. Newton Jr.