SIU Edwardsville vs. Austin Peay Lady Govs
Monday, January 21st, 2013 | 7:00pm (CT)
Clarksville, TN | Dunn Center (7,257)

Clarksville, TN – Austin Peay wraps up its four-game homestand – and its first round of Ohio Valley Conference West Division play – when it hosts SIU Edwardsville in a 7:00pm, Monday contest at the Dunn Center.
The Lady Govs enter the contest seeking their first OVC win after suffering a fifth straight league loss, 68-43, to Eastern Illinois, Saturday. SIUE suffered an 81-68 loss at Murray State, Saturday, in its first OVC West contest this season.
Monday's meeting will be the fourth all-time between the two squads, SIUE has hosted and won the last two affairs. Head coach Carrie Daniels also will coach her 206th game at Austin Peay, becoming the longest tenured head coach in terms of games coached.
Lady Govs Ledger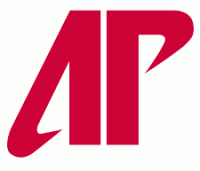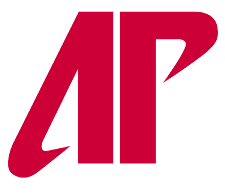 Austin Peay head coach Carrie Daniels changed her starting lineup for the first time since December 9th, fielding her fifth different starting group this season.
The Lady Govs' defense has struggled in the team's 0-5 OVC start, allowing each of their five opponents to shoot better than 40 percent from the floor (46.5 percent combined) and average 75.4 points per game. APSU has won the turnover battle in 10 games this season and owns a plus-1.3 turnover margin.
Senior Leslie Martinez (11.8 ppg, 10.4 rpg) is one of two players (EKU's Jade Barber is the other) averaging a double-double in OVC play. Seven APSU players have played in every contest. Each of those seven players are averaging five or more points per game, with two averaging double figures (Meghan Bussabarger and Leslie Martinez at 12.3 and 10.6 points per game, respectively).
Cougars Commentary
SIUE opened OVC play with a 2-3 mark against the East Division before opening West Division action with a loss at Murray State, Saturday.
The Cougars are the one team trailing Austin Peay in field goal percentage defense, permitting opponents to shoot 47.7 percent in league play, but are allowing opponents only 69.2 points per game. SIUE owns a league best +4.5 turnover margin in league play and ranks third in rebounding margin (+5.8).
Senior Raven Berry leads the Cougars in scoring (13.8 ppg, 14th in OVC) and rebounding (8.7 rpg, 5th in OVC). Sophomore Tierny Austin (12.8 ppg) and freshman CoCoMoore (9.7 ppg) also rank among the OVC's top 30 in scoring.
Former Lady Govs player Jocelyn Duke is an assistant with SIUE which is guided by Paula Buscher, who is in her first season in Edwardsville.
An Austin Peay Win Would
End its five-game losing streak… be its first OVC win this season… end its three-game home losing streak… be its fifth win at the Dunn Center (5-4)… end a two-game losing streak against SIUE… make it 1-5 in January… improve Daniels' record to 78-128 overall and 51-64 in OVC play… make the Lady Govs 431-601 overall since 1976-77.
An Austin Peay Loss Would
Be its sixth-straight loss… be its first 0-6 OVC start since 1990-91… be its fourth straight home loss… be its third straight loss to SIUE… make it 0-6 in January… drop Daniels' record to 77-129 overall and 50-65 in OVC play… make the Lady Govs 430-602 overall since 1976-77.
Notes and Notables From Last Game
Eastern Illinois vs. Austin Peay Lady Govs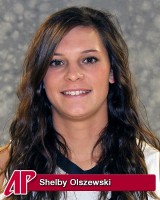 Austin Peay fielded a different starting five for the first time in eight games – dating back to the December 9th contest against St. Catharine. Sophomores Shira Buley and Shelby Olszewski each made their season's first start and joined freshmen Jennifer Nwokocha (fourth start) and Alexis Hardaway (ninth start) as well as senior Leslie Martinez (16th start).
Martinez' 11-rebound performance was her 7th double-digit rebounding performance this season and it was the 12th time she led APSU in rebounding.
B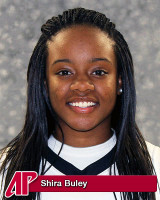 uley finished with season bests in scoring (five points), assists (three), steals (two) and minutes played (25). Nwokocha grabbed a career-high eight rebounds and scored seven points.
Senior Meghan Bussabarger, who did not start for the first time this season, scored a team-best 13 points off the bench on 6-of-14 shooting. Eastern Illinois finished the game shooting 40.3 percent from the floor. Austin Peay has not held an opponent below 40 percent shooting during its current five-game losing streak.
Previous Meeting Against SIU Edwardsville
Edwardsville, IL – All it took was seven and a half minutes and Austin Peay women's basketball team saw its halftime lead dissolve into a 72-61 OVC loss to SIU Edwardsville at the Vadalabene Center.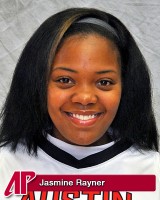 Austin Peay led 34-32 at the halftime break. However, the Lady Govs offense stalled out of the gate in the second half, failing to score a basket on its first 14 possessions covering 7:30. Austin Peay committed nine turnovers in that opening span, missed four shots and scored its lone point on Jasmine Rayner's 1-of-2 trip at the line.
SIU Edwardsville used a 13-1 run over that opening 7:30 to build a 10-point, 45-35 lead. Katie Hempen scored the Cougars' first five points and was one of four SIUE players to score during the burst.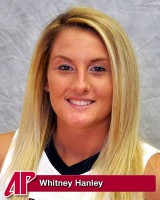 Whitney Hanley ended Austin Peay's shooting drought with a basket at the 12:37 mark and Kaitlyn Hill scored the game's next basket to trim the lead to six points, 47-39, with 12:00 left. But SIUE scored the next four points to start a 11-4 run to gave it a lead APSU would not threaten.
The Cougars scored the game's first eight points and looked poised to run away early. But Austin Peay responded with a 17-3 run that included individual six point bursts by Leslie Martinez and Nicole Olszewski, to take a 17-11 lead with 12:30 left in the first half.
Later in the first, SIUE used another 13-4 run to build a 30-25 advantage with only 3:12 remaining in the period. Austin Peay scored the half's final seven points, the last five by Hanley, to take a two-point halftime lead.
The second half woes overshadowed an impressive night for Kaitlyn Hill who recorded her first career double-double in front of her family. Hill had a careerhigh10 points in the first half alone and finished the game with 14 points and a career-high 13 rebounds.
Hanley snapped out of her recent shooting woes to score a game-high 25 points on 9-of-16 shooting while also grabbing five rebounds. However, no other Lady Govs player had more than 10 points.
Last Time Out
Austin Peay Falls To Eastern Illinois
Clarksville, TN – Austin Peay State University women's basketball team got off to another hot start, but could not maintain its early momentum in a 68-43 Ohio Valley Conference loss to Eastern Illinois, Saturday night at the Dunn Center.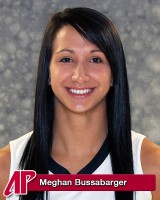 Austin Peay (5-12, 0-5) fielded a new starting lineup for the first time in eight games and it paid dividends early. The Lady Govs jumped out to a 12-2 lead in the opening 6:20. Senior Meghan Bussabarger, who came off the bench for the first time this season, scored seven points in the opening run. APSU's defense also responded and held EIU to 1-of-8 shooting and forced five turnovers.
Eastern Illinois (11-7, 5-1 OVC) changed tactics defensively and found its stroke offensively soon after Austin Peay gained its 10-point lead. The Panthers closed the half with a 29-8 run over the final 13:40 and took a 31-20 halftime lead. Six different EIU players scored during the half-ending run, including senior Ta'Kenya Nixon who scored eight points.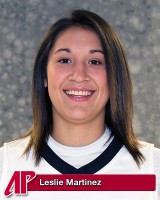 The Panthers did not relent in the second half, keeping the lead in double-digit territory the entire period. A 10-5 EIU run late in the half pushed its lead to a secure 25 points with 1:51 remaining.
Senior Leslie Martinez led Austin Peay with a nine-point, 11-rebound, four-steal performance. Bussabarger added 13 points.
Nixon led all scorers with 18 points and was credited with six assists. Sydney Mitchell added a 10-point, 15-rebound performance off the bench. The Panthers dominated the glass, posting a 55-38 rebounding advantage which included 20 offensive rebounds.
Carrie Daniels Coaches 206th Game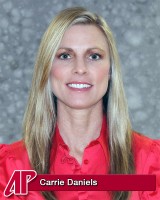 Head coach Carrie Daniels, who is in her seventh season, will coach her 206th game against SIU Edwardsville, Monday, making her the longest-serving head coach in terms of games coached.
Earlier this season she became only the second head coach to lead the Lady Govs in 200 contests with Austin Peay's victory at Alabama A&M, December 29th.
Former head coach Susie Gardner (1996-2003) was the only other coach to surpass 200 games coached, finishing her career with 205 games, the most by any Lady Govs coach.
Media Center
Radio: Governors Sports Network (David Loos, play-by-play and Van Stokes, analyst)
Live Stats: www.LetsGoPeay.com
Live Audio: www.LetsGoPeay.com
ipTV: www.OVCDigitalNetwork.com
Head Coaches
Austin Peay – Carrie Daniels (Austin Peay, 1996) is 77-128 (.376) in her seventh season as a head coach at Austin Peay.
SIUE – Paula Buscher (Missouri State, 1986) is 8-10 (.444) in her first season at the school and 218-236 (.480) in her 16th season as a head coach.
Series
SIUE leads, 2-1 (APSU leads 1-0 in Clarksville) | Streak: SIUE, two wins | Daniels vs. SIUE: 1-2