Tennessee State vs. Austin Peay Governors
Thursday, February 7th, 2013 | 7:00pm (CT)
Clarksville, TN | Dave Aaron Arena/Dave Loos Court

Clarksville, TN – Austin Peay Men's Basketball team returns to the Dunn Center Thursday, February 7th to take on their rival Tennessee State Tigers. The Governors enter the game having lost six straight and 14 out of their last 15 games following the overtime defeat at Murray State.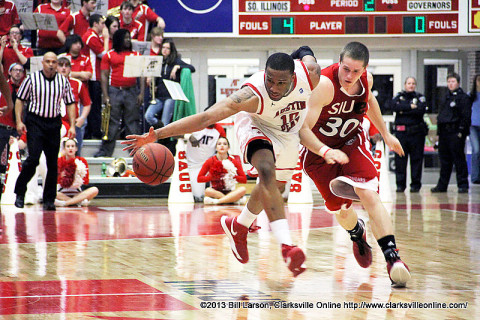 This is the 69th meeting between the two Ohio Valley Conference rivals, Austin Peay and Tennessee State, with the Governors leading the series 43-26.
The two teams split last season's two meetings, with APSU winning in Clarksville, 69-63, January 16th, 2012 before losing 77-57 14 days later in Nashville.
Austin Peay Governors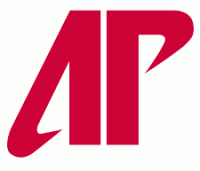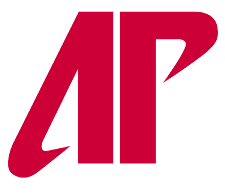 This is Dave Loos' 23rd season as Austin Peay head coach and he is 368-328 at APSU-the winningest basketball coach in Ohio Valley Conference history-while 450-381 all-time in his 27th season as a college head coach
Austin Peay was picked to finish third behind Murray State and Southeast Missouri in the newly-formed OVC West Division in the preseason poll.
APSU is home for a short two-game homestand. They will play Tennessee State, Thursday, and East Division leader Belmont, Saturday.
Chris Horton was voted OVC Freshman of the Week for a seventh time after his 11-point, 10-rebound performance against Murray State. It was his season's fifth double-double.
Tennessee State Tigers
Tennessee State comes in at 13-10 overall but 7-3 in the OVC Eastern Division. After three straight road losses, the Tigers handed Tennessee Tech an 84-65 thumping at home last Thursday.
TSU welcomed back All-America candidate Robert Covington against Tennessee Tech. After missing 10 games with a knee injury he recorded 17 points off the bench against Tennessee Tech.
Eleven players average playing at least 10 minutes per game for the deep Tennessee State squad.
Senior forward Kellen Thornton is a force inside, averaging 14.6 ppg and 7.8 rpg. Junior point guard Patrick Miller is one of the OVC's most underrated players, averaging 13.8 ppg and 5.4 apg. Jordan Cyphers is averaging 11.8 ppg, including a team-best 44 three pointers.
TSU is shooting an impressive 74 percent at the free-throw line in OVC play.
Deeper Meanings
What A Win Would Mean: The Govs would win their second OVC game…they would improve to 6-18…they would go 1-1 in February…the Govs would go to 2-3 in OVC home games….they would improve to 44-26 all-time against Tennessee State…it would snap a six-game losing streak…it would make Dave Loos 31-17 all-time against Tennessee State…it would make Loos 1-0 against first-year Tennessee State coach Travis Williams…it would be Loos' 451st career victory.
What A Loss Would Mean: The Govs would drop 14 games below the .500 mark at 5-19…the Govs would lose their seventh straight game…it would snap APSU's streak of 19 straight seasons with at least a .500 OVC mark…the Govs would fall to 0-10 on the road this season…it would be APSU's second straight loss in the series…it would be Dave Loos' 329th APSU loss and 382nd all-time.
Horton Earns OVC Honor Again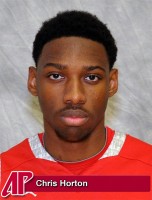 Chris Horton, who had a double-double along with six blocked shots against Murray State in last Saturday's overtime defeat, has been named Ohio Valley Conference Freshman of the Week. It is the seventh time this season Horton has earned such distinction.
Despite foul trouble that allowed him to play just nine minutes after halftime, Horton finished with 11 points on 5-of-9 shooting while also grabbing 10 rebounds, his fifth double-double this season. In addition, his six blocked shots made it the 12th time this season he has had three or more single-game blocks.
Clyburn Returns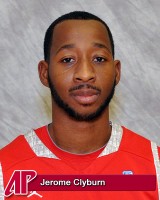 In his first game since December 1st, senior point guard Jerome Clyburn played 18 minutes off the bench. He finished with seven points and four rebounds, both season highs. Clyburn missed the season's first week-plus after knee surgery.
Then his first game back against DePaul, he suffered a hamstring injury, later diagnosed as a tear. As a result, he missed the next two months.
Good News, Bad News
Junior Will Triggs shot 50 percent or better for the 11th game in a row, but he was just 1-of-2 on the day against Murray State. Over the last 11 games Triggs is 65 of 98 from the floor (66.3 percent). The two-point performance saw Triggs' streak of double-figure scoring games end at 10.
50 Threes
Senior Anthony Campbell led the Govs with 16 points, including four three-pointers. He has 50 made three-point field goals this season. It was also his third straight double-digit scoring performance.
With The Assist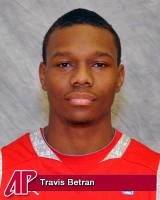 Although his shooting wasn't exemplary last Saturday (5-for-17) against Murray State, junior Travis Betran contributed in other areas.
He tied a career high with six assists and helped limit Murray State's Isaiah Canaan – an All-American in 2011-12 – to 19 points on 6-of-18 shooting.
Four Smell
The Govs committed a season-high 26 fouls against Murray State. That led to 23 made free throws on 34 attempts for the Racers, both season-highs by Austin Peay opponents. The 26 fouls dropped APSU out of the Top 50 rankings for fewest fouls on the season.
Building Block
With his six blocked shots against Murray State, Chris Horton now has 72 blocked single-season blocks. He needs just 12 blocked shots to break Josh Lewis' 2003-04 single-season record. Horton now has 12 games this season in which he has had at least three blocks.
Free-Throw Woes
In the road games against Jacksonville State and Tennessee Tech the Govs combined to shoot only 16 of 31 (52 percent) from the free throw line while the opposition combined for 28 of 34 (82 percent). Then against Murray State the Governors were just 7 of 14 (50 percent), including three misses in the final four minutes of regulation and two more in overtime.
Media Center
Radio: Governors Radio Network
Play-by-Play: Greg Walker
Analyst: David Loos
Statistics: Patrick Miller
WVRY 105.1-FM
www.letsgopeay.com
Television: Peay Nation Broadcasting