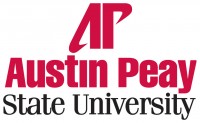 Clarksville, TN – Dr. Marc Lamont Hill is a hard person to classify. He is an academic, serving as an associate professor at Columbia University. He also appears regularly on CNN, MSNBC and the Fox News Channel as a respected commentator and journalist.
Some know him simply as a writer, penning articles for the New York Times and authoring books such as "Beats, Rhymes and Classroom Life: Hip-Hop Pedagogy and the Politics of Identity."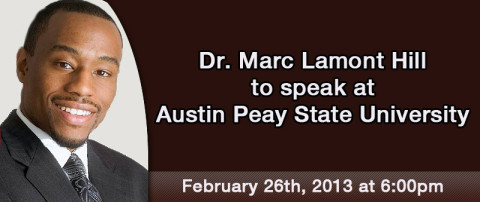 Whatever his title, Hill has gained a reputation in recent years as a notable social critic with a keen eye for the injustices in society. At 6:00pm on February 26th, he will share his views and experiences with the Austin Peay State University community with his lecture, "Race, Politics and American Life," at the Morgan University Center Ballroom.
The APSU Wilbur N. Daniel African American Cultural Center (WNDAACC) and the APSU Student Life and Engagement Office are sponsoring the event, which is free and open to the public. A book signing will follow the reading at 7:15pm.
Hill will speak about how the 2012 election impacts race and racism, black sexuality, the state of the hip-hop nation, the new black church and education in America. His lecture will be the keynote address for the University's Black History Month activities.
For more information on Hill or other activities this month, visit the WNDAACC at www.apsu.edu/aacc.