Clarksville, TN – On February 28th, 2013, around 10:00am, Clarksville Police Detective Demone Chestnut was called by the staff at a Clarksville elementary school after an eight year arrived at school with bruising to the facial area and was extremely upset.
Based on the preliminary investigation, it was revealed the eight year old's father had beaten him up, threw him on the ground, and then kicked him multiple times.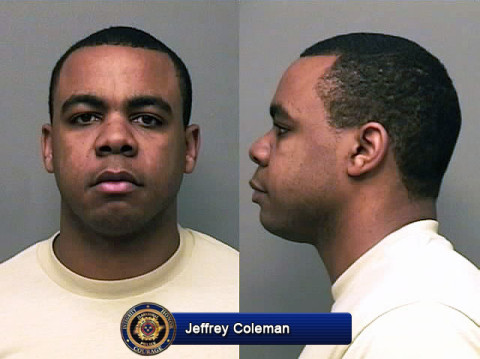 Detective Chestnut observed, what appeared to be facial bruising on the eight year old's face, was advised the child's face did hurt, and that the child did not want to go back home.

The father, Jeffery Wade Coleman, admitted to spanking the child earlier, but not to the other alleged actions. Also, Coleman was the only person who was in contact with his child.

Department of Childen's Services was notified and the eight year old was turned over to a family member.

The lead investigator is Detective Demone Chestnut.
Jeffrey Coleman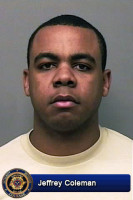 Name: Jeffrey Wade Coleman
Race: B
Gender: M
DOB: 10-17-83
Given Address: 313 David Drive, Clarksville, TN
Arresting Officer: Demone Chestnut
Charged With: Child Abuse / Neglect
Booked Into: Montgomery County Jail
Bond: $25,000.
Sections
News
Topics
Bond, Child Abuse and Neglect, Clarksville Police Department, Clarksville TN, CPD, Demone Chestnut, Montgomery County jail, Tennessee Department of Childen's Services