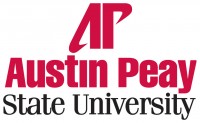 Clarksville, TN – An Austin Peay State University graduate student will showcase her work at the Legislative Plaza in Nashville, TN as part of the annual Graduate Education Week in Tennessee, April 1st-7th.
Veronica Mullen will present research, titled "Population demographics and site-fidelity among cave-dwelling bats of Dunbar Cave, Montgomery County, Tennessee," which was co-authored by Dr. Andrew Barrass, associate professor in the APSU Center of Excellence for Field Biology at APSU.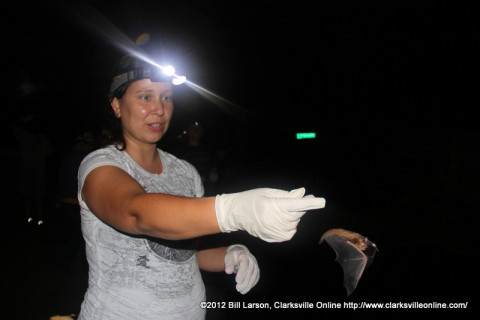 Mullen was chosen to represent APSU next month after her work garnered top honors at the annual Graduate Student Research and Creative Activity Extravaganza, held March 5th at APSU. She won the Completed Data-based Research division. Entries in that category had to be completed research projects with an abstract, introduction, method, results, discussion and references.
Also at the extravaganza, there were two winners from the Creative Activity/Performing Arts division, Renee Ramsey and Linsey Ewing.
Graduate Extravaganza, sponsored by the APSU Office of Academic Affairs and the College of Graduate Studies, promotes and showcases the scholarship and creativity seen in the next level of postsecondary education.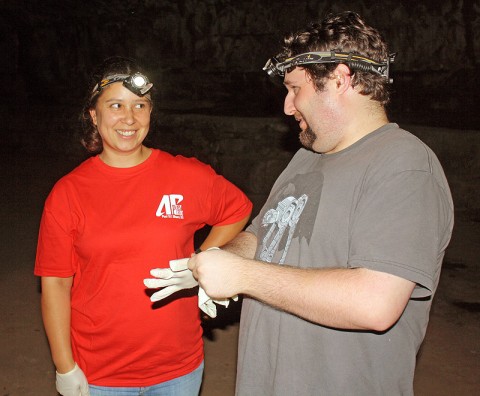 Graduate Education Week in Tennessee is sponsored by the Tennessee Conference of Graduate Schools. Dr. Dixie Dennis, provost of grants and sponsored research and dean of the College of Graduate Studies at APSU, is president-elect of this conference.
For more information about the Graduate Extravaganza at APSU, call the College of Graduate Studies, 931.221.7414 or email .
To learn more about graduate education at APSU, visit http://apsu.edu/cogs.