Written by U.S. Army Sgt. Jon Heinrich
1st Brigade Combat Team, 101st Airborne Division PAO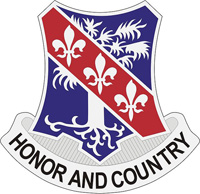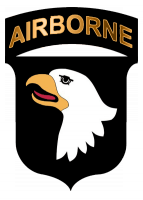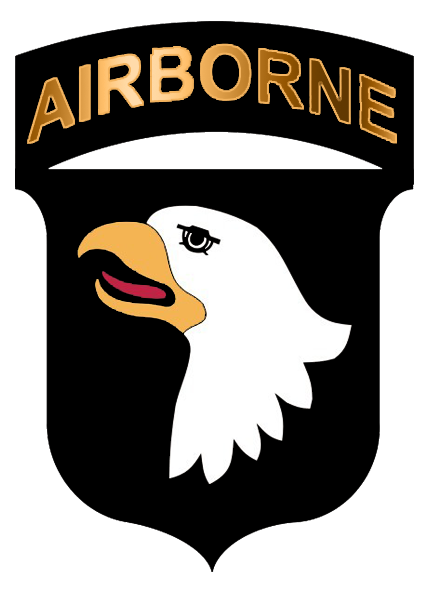 Forward Operating Base Fenty, Afghanistan – U.S. Soldiers recently conducted a dismounted patrol March 1st, through the local village outside Forward Operating Base Finley-Shields, Afghanistan.
The Soldiers, from 1st Platoon, Company B, 1st Battalion, 327th Infantry Regiment, 1st Brigade Combat Team, 101st Airborne Division, conducted the patrol in order to participate in a Shura meeting with elders from surrounding villages during a Key Leader Engagement.
"We had representatives from all the local villages," said U.S. Army Staff Sgt. Vincent Garza, a squad leader with 1st Plt., Co. B, 1st Bn. 327th Inf. Regt. "Each elder there represented 40 to 50 families. So it was a pretty big scope as to who we're talking to out there."
Garza stated that the meeting had been set up over a week ago during a prior dismounted patrol.
"That gave us an opportunity to get out there and show them that we stick to what we say," Garza said. "We came out there, had the meeting and got to listen to all the issues they're having out there and report to higher."
The patrol began with the Soldiers marching to one of the FOB's entry control points and through a village before reaching an open field.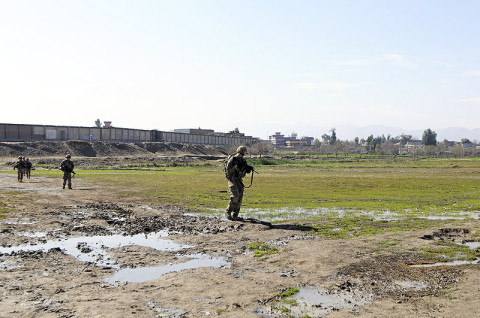 The Soldiers then maneuvered through the field which was muddy from five days of rain just prior to the mission.
Once they reached the location of the Shura, the Soldiers established security around the entrance to the building while Garza met with the elders.
"They talked about stuff they needed to better their quality of life," said Garza. "They also talked about problems they were having with flooding, inadequate school supplies and buildings for schools and then some agricultural needs."
Garza said they conduct a dismounted patrol in this area at least once a week.
"It might not be with the same people or same area, but those people probably see us twice a month at a minimum," Garza said.
Garza said that participating in KLEs helps the villagers get a better understanding of U.S. forces in their area and establishes continuity in the region.
"It lets them know that we're still relevant," he said. "We're still out there pushing, providing security not only for them, but for ourselves."
"Also, it opens opportunities for them to call us and let us know things they need, or if there are problems in the area such as insurgency, or stuff like that," he added.
Garza also said that being in the Shuras provides benefits for both the local Afghans as well as International Security Assistance Forces.
"We find out pretty much the tempo out there as far as populace, how they feel about the local forces and if they feel they're capable of protecting them after we leave," he mentioned.
After the meeting was concluded the Soldiers then moved back to their FOB and held an after action review on the success of their KLE.